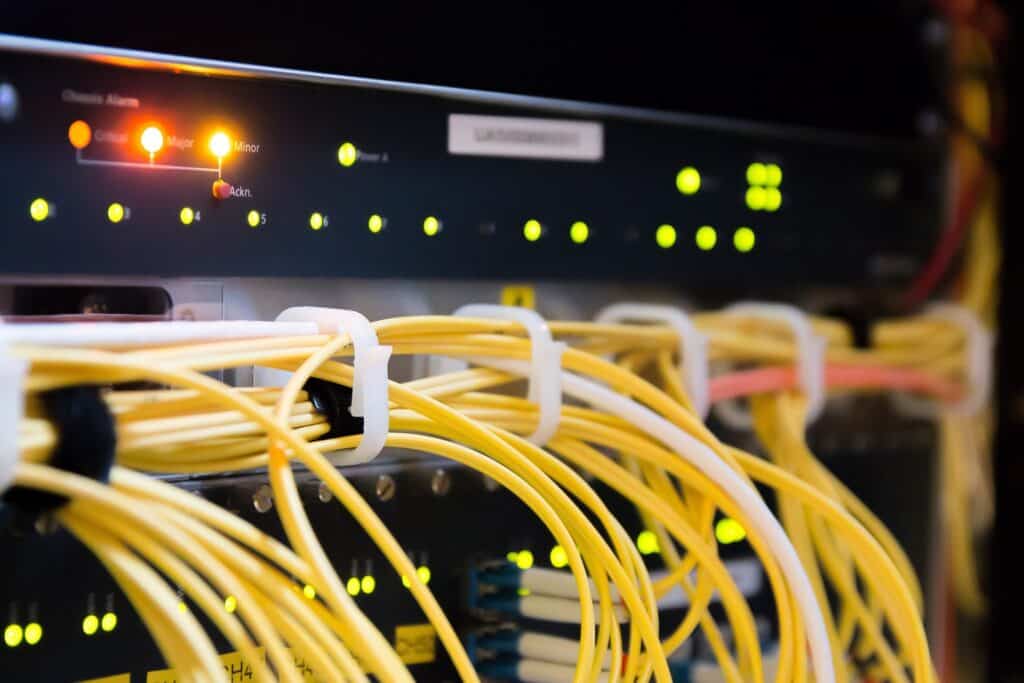 What is a cable tray?
A cable tray is used in power distribution where it is used to support the insulated cables in electrical wiring. These cable trays are used in industrial and commercial buildings where they act as a great alternative to open wiring systems or electrical conduits. A benefit of using these cable trays is that it is easy to handle the wiring systems when a change is required.
A cable tray is basically used to form a rigid and strong structural system in order to secure the cables from fire, moisture, and other damages.
Types of cable trays:
Cable trays have different types depends on the usage. Some of them are listed below:
Ladder Cable Tray:
This tray comes with two side rails. Rungs connect these two rails. The ladder cable tray is useful as the ladder rungs make it easy to access the cables. It is also good for arranging cables in the non-horizontal tray runs.
Solid-Bottom Cable Tray:
This type of cable tray is preferred while keeping in mind electromagnetic interference protection. When the drooping of cables has the ability to affect the performance of the overall system, these trays are used.
Wire Mesh Cable Tray:
This tray is also known as a basket cable tray because of its shape. It is made from welding and joining stainless steel wires to form basket-like shapes. The main use of these trays is in fiber optic and low voltage cables. It is also used for telecommunication.
Trough Cable Tray:
These trays have cable support and are slightly ventilated. They are available in all standard widths and come in metallic as well as for non-metallic material. The usage of these trays is in medium heat-generating areas.
Channel Cable Tray:
Where a limited number of trays is required, a channel cable tray is used. These trays come in standard widths of 8 inches in systems with non-metallic material and 3, 4 and 6 inches in metal material systems. Their standard length is 10 to 24 feet.
Perforated Cable tray:
These kinds of trays have holes on side rails and on the bottom. These holes are used to lay signal and power cables to make a smooth distribution of electricity and signaling in departmental stores, hospitals, gyms, airports, and industrial plants. The holes on the bottom are also used to ventilate the cables.
Based on material, the cable trays are classified into the following types:
Aluminum cable trays
Steel cable trays
Stainless steel cable trays
Fiberglass cable trays
Features of Perforated cable trays:
Perforated cable trays are mostly used because of their characteristics.
These cable trays have a strong structure and thus, can carry all types and weights of cables. The holes on the bottom provide great ventilation to the cables and it affects the position of cables. These cable trays are anti-corrosion, and they do not catch fire or moisture. They are proved to be incredible in heat dispersion.
The edges of perforated cable trays are smooth and safe and it protects the cables from every kind of damage and scratch. These trays are strong and can withstand a short circuit.
Another amazing feature is its availability in all sizes. It is easy to install and installation takes no time. These trays are flexible and their special design allows the cable trays to move anywhere.
These trays are used mostly because they have a long life and they are easy to maintain.
These trays are either the solid bottom or ventilated and hence are single-piece construction. Primarily these trays are used in control cables and power cables. Depending on the client's requirement and the site condition, these cables come in different sizes and materials.
Specifications of perforated cable tray:
Material:
These trays are mostly made up of aluminum, stainless steel, GRP, carbon steel, and pre-galvanized steel.
Length:
The length varies from 2000mm to 6000 mm.
Width:
The range for width is about 50mm to 1500mm.
Thickness:
Its thickness ranges from 1mm to 4mm.
Height:
The height of the cable trays ranges from 15mm to 250mm. It can be customized according to the customer's need, as it is available in light, medium, and heavy.
Conclusion
Perforated cable trays are important for your office or workspace. These trays provide a convenient anchor for laying down the cable including the ones for the internet. However, there are very few providers having the technical ability to install the cables in such a setup. Mediacom support is very advance and the technicians are well trained. 
Also Read: How Augmenting Staff Skills Helps To Improve.