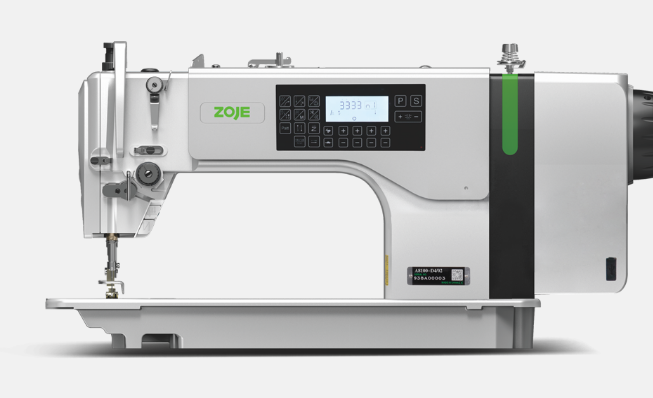 The fashion market can be demanding. With the need for new styles and orders in 6 months before the product launch, the pressure is always high. If you're into fashion production, then you may be facing time crunches. This is why we recommend getting your business direct-drive interlock sewing machines! What is an interlock sewing machine, and how does it work? Read on to know more about direct drive interlock machines!
Direct Drive sewing machines
Direct drive refers to a machine that has a compact servo motor fitted into it. This servomotor is directly linked to the main shaft of your sewing machine. It does away with the clutch motor of traditional machines. There's no V belt as well, and this results in lower noise created when working. If you own a factory, we recommend getting these machines for your workers. Alternatively, even if you're an atelier an interlock sewing machine is the perfect fit for your designs needs.
What are the benefits?
There are several benefits that your business can get from investing in these machines. The first benefit that we'd like to highlight is the direct drive motor itself. It consumes less energy. The absence of a V-belt and a shaft through which energy is transferred reduces the effort needed by your machine significantly!
The second benefit that you'll get is that the absence of running mechanical parts reduces the noise considerably. Traditional machines have high vibrational frequencies that can tire people out easily due to the constant noise. Removing this noise ensures that the workers working on the machines experience lower fatigue levels.
The absence of mechanical parts in your machine also implies greater durability. Since the number of mechanical parts is reduced, an interlock direct drive machine will suffer less from wear and tear. You can visit an online store to check out the interlock sewing machine prices in India.
We recommend using these machines because they are technologically more advanced. It offers better precision and the autonomic sensory systems provide appropriate feedback. Due to the lower vibrations, speed control and quick response are a bonus!
Where do I find these machines?
Several online stores specialize in the supply of industrial equipment for businesses. A simple search online will get you to the best providers of interlocking sewing machines in India. These websites have a portfolio of machines available for you to choose from. You can select the model number, and send in a query to know the interlock sewing machine price in India.
It is recommended that you check out videos available for how the machine works on these websites. This gives you a better idea of the specific model that suits your business needs or not. You can also check out the product manual and parts manuals to understand how to use the machine easily. The advanced technology in these machines gives them an edge in fashion manufacturing. Using these machines in your business can get you better production times!
ZOJE, founded in 1994, has a registered capital of 688 million yuan and total assets of 1 billion yuan. With the world's advanced assembly, coating, casting, shell processing automation equipment,It has Provincial research Institute and Provincial Engineering Academy. ZOJE's international equipment along with advanced science and technology compacted into an excellent quality and formed a unique industrial cluster, also offered a good development flat for a lot of sewing material enterprises. Now it with the strongest overall comprehensive strength in producing industrial sewing machines all over the world.