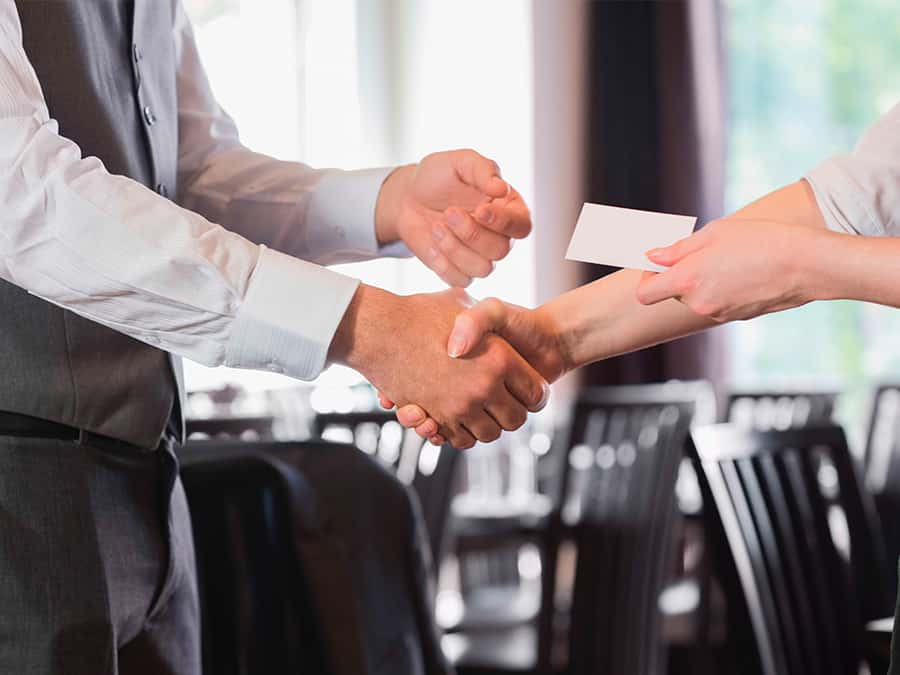 Though the world has entered the digital era, business cards remain the most effective marketing tool to get your message out to prospects. Most entrepreneurs utilize business cards, especially those still new in the industry. So if you have a business and don't have your company cards yet, you are missing out on great marketing opportunities. Without further delay, you should opt for reliable business card printing services and get your cards printed. These cards can work for you in a lot of different ways. They are very handy, you can leave them at certain shops (with the owner's approval of course), you can give them to your existing clients who can easily pass them on to other people and of course, you can always give them to somebody new you meet, and all of that will bring you new business.
If you prefer a sure shot of success for your business, using business cards as the front-liner in your marketing campaign is a good idea. Here are the top five reasons why business cards are essential. Continue reading!
They help create a solid first impression.
Every business needs to grab its target audience's attention to succeed. Many clients expect firms to spend money on hiring card printing companies to create business cards for them. It can give potential clients a bit of assurance that they are dealing with professionals. If this is the case, your company will likely obtain their business. Your business card is an identification proof of your company or brand that reflects your business, reputation and professionalism in your work. So, a well-designed and attractive-looking business card catches the eye quickly and builds a favorable impression of a business.
They offer ease of giving your contact details.
The primary reason business cards are still in circulation is that they help businesses quickly deliver contact details. The company's contact details are the primary things on any business card. Your details, such as phone number and email address, are available on the cards. These cards can easily swipe into any wallet or office drawer so that whenever the recipient needs your goods or services, they can quickly contact you.
They come in handy for events and exhibitions.
There is no denying that events, exhibitions and trade shows are a perfect opportunity for businesses to promote their brand and expand their customer base. Such events expose you to innumerable clients and make contacts; business cards are invaluable. If you have your business cards, you can provide them to your prospects. This will ensure they have your contact details if they want to contact you later.
They help you add a personal touch.
When a business hands out its company cards, they share its contact details with its prospects. They shake hands and have a small talk when exchanging cards. Hence, when handing out a business card, you can connect with prospective customers, talk to them directly, and discuss your business offerings. This ultimately helps you build relations by adding a personal touch.
They are affordable.
Some businesses mistakenly believe getting a large bundle of business cards will save too much money. However, that's not the case! Of course, you will have to pay some amount; nothing comes for free. But the amount you will be spending for business card printing services is worth it because they bring in clients. Few marketing and sales items can be purchased in high quality for a low price.
Remember, only good quality and attractive yet professional-looking cards can leave the best impressions and your company's name in a potential client's mind. So you need to invest significant time in finding a reliable printing company that can create fabulous cards for your business.