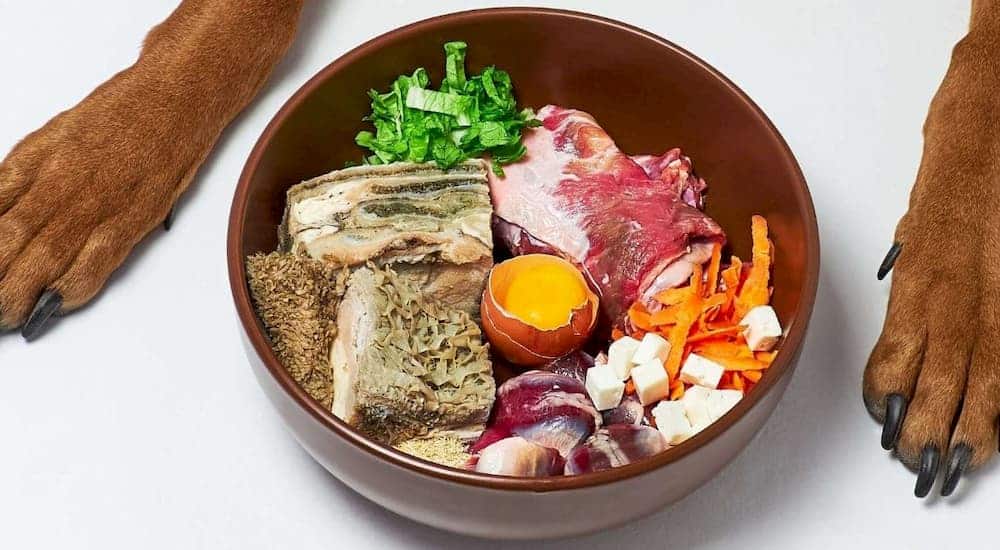 Raw diets for dogs have become increasingly popular due to a lack of processed elements in the food. Being full of natural components eliminates the need to adopt commercial food, considering the balance raw food brings to their health. 
Additionally, there is no denying that pets love the raw food for dogs available in the marketplace. However, you can create your meal for your furry partner depending on the unique needs of their body. 
Thus, this article discusses the process of curating a meal from raw food and unique recipes. Keep reading because your dog might love the third recipe! 
Things to consider while curating raw food for dogs
The only reason people tend to buy processed food for dogs is because of convenience. What if you had the option to design a meal conveniently? 
Raw food is preferable for joint health, immunity, better skin texture, and enhanced dental health. However, raw food also has the potential to improve allergies and cure certain conditions like sensitive skin. 
Thus, if you are creating a raw food diet for your dog, below are the things you need to consider: 
Keep allergies and unique needs in mind while combining the ingredients
Make the diet adaptive and flexible to suit all stages of life
Collect ingredients from organic and authentic sources
Make sure you avoid processed elements while curating the diet at home
Choose the ingredients that can help with digestion, improve dental health, manage weight, and make the stools firmer
Budget your meals wisely and go for bulk purchase of ingredients 
Thus, keeping the above factors in mind, the following section includes a list of recipes that might make your dog healthier. 
Recipes with raw food for dogs 
These recipes do not need a specific mineral ratio or significant changes in the ingredient. Keep reading to follow the recipes mentioned below: 
Beef and Chicken Neck: This combination is perfect for dogs and puppies who like to chew a lot. The chewy texture not only improves the protein and fibre content but also positively changes dental hygiene. This meal has the right amount of calcium a dog might need, and you can replace chicken necks with bone meals. 
Rabbit, Chicken, and Beef: If your dog is sensitive to food, then rabbit protein might solve the problem. It is a novel ingredient, and few dog owners are trying it. This meal also eliminates the need to add eggs or other organs to the meal. 
Boneless turkey and Egg: This is one of the most balanced meals consisting of the egg as the balancing factor. Many people debate over sourcing eggs, but a good lot from an organic farm will do the job. 
Boneless beef and Egg: If you like to feed organs to your dog, a beef heart or liver is the right choice. It will not only satisfy their hunger but also provide sufficient nutrition. 
Wrapping up
Keeping all the recipe ideas in mind, it is easy to conclude that raw meat is not the only element of raw food recipes for dogs. You can top it with tablets, supplements, and essential oils that might boost your dog's health. 
However, it is essential to analyse the allergies and how each element will combine different reactions inside the body. In addition, you can also try planning a meal for the entire week and see how it goes.