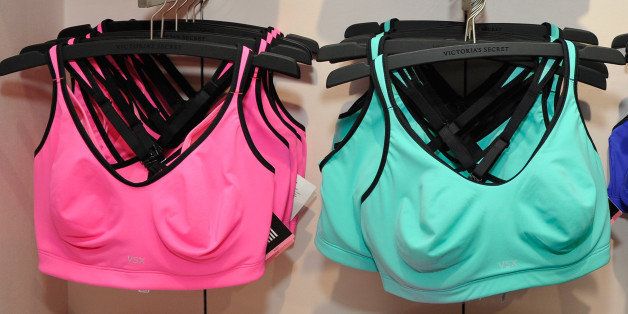 Women have been guilty of wearing the wrong-sized bra for a long time. But, did you know training with the wrong sports bra can have damaging effects? Yes, you heard it right.
Although fitness clothing is gaining much traction, research suggests that 90% of women wear the wrong sports bra. Many don't even know what a proper sports bra should fit like. So, you're not alone. You should not have to be thinking about a jumpy breast while you do those burpees. But if your sports bra pinches, pokes or lacks support while you take on the treadmill, you need a reality check. That is not your bra!
A wrong sports bra can be a workout killer by crushing your motivation to stay fit and healthy. An ill-fitting bra can create unnecessary pain and chaff, leading to discomfort. If you face any of these problems, it's time to go shopping to get that zeal back!
The wrong sports bra is an invitation to danger
Exercising with the wrong sports bra can damage your body more than just pain and discomfort. Let us look at some of the common yet dangerous effects of wearing an ill-fitting sports bra –
A wrong sports bra will cause chronic pain in the breast and irreversible ligament damage. This leads to droopy breasts and even causes stretch marks.
The heavy exercise involves vigorous movement of breasts up and down. If your sports bra is not supportive, the fatty tissues in your breast will stretch out faster than wearing the wrong regular bra. Once it stretches out, it will not go back.
With improper support, you will develop saggy breasts and eventually cause injury to the connective tissue of your breasts.
Continuous exercise with the wrong size bra can also lead to long-term neck, back and nerve issues.
Are you wearing the right size?
It's easy to determine whether you have your perfectly fitting sports bra. Go through the following details and decide whether it's time to chuck that old ratted sports bra.
The chest band should fit snugly under your breasts. It should be tighter than your regular bra. It should also stay in place when you move your hands up and down. Additionally, ensure that you don't feel suffocated wearing it.
The straps should not be too short or thin. Thicker straps do not pinch or create depressions on your shoulders. Big-breasted people should wear wider straps for better support and pressure distribution. If you experience neck pain, you should wear longer or adjustable straps.
Picking the correct cup size is a little tricky. If you have smaller boobs, you can wear a compression bra. However, an encapsulation-style sports bra is best for people with bigger breasts.
Throw away your stretched-out bras. A lot of pull-over-the-head sports bras tend to stretch out quickly. Also, this style might not give your chest the lift it needs. So, go for those with hook closures.
Try to stick with those that do not soak in your entire sweat. Sports bras with mesh inside them have room for the skin to breathe.
Wrapping it Up
Different activities will have different levels of impact on your breasts. If you have the budget and a knack for fitness clothing, you can keep three sets of bras for low, medium and high-impact activities.
Make sure to measure yourself before hitting that order button because brands have varying styles and sizes.