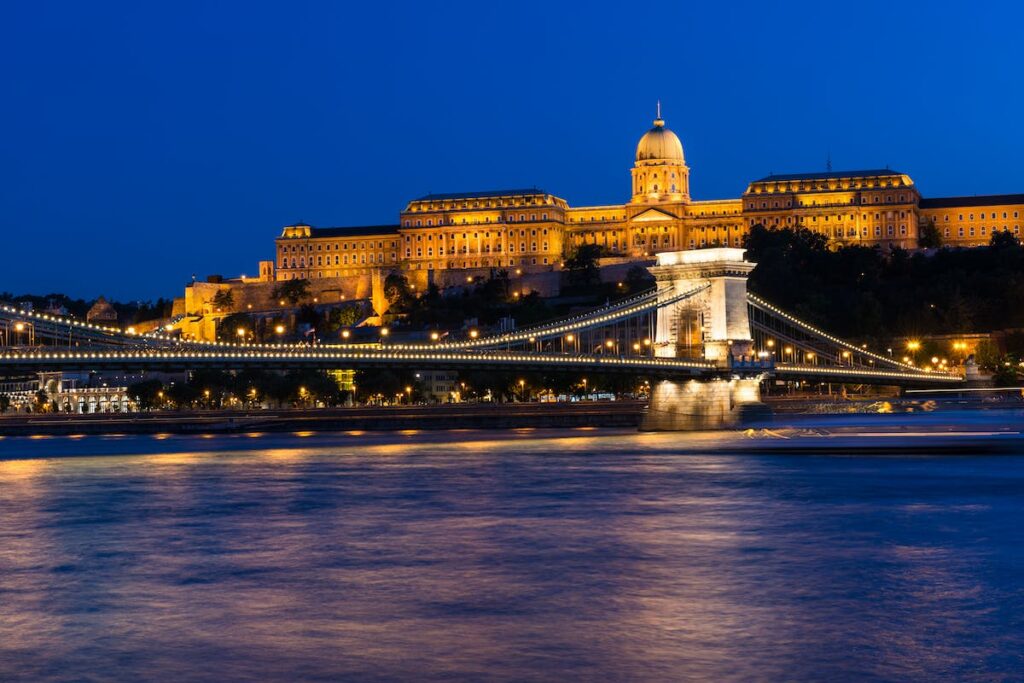 Budapest, the capital of Hungary, is a city that seamlessly blends its rich history and vibrant contemporary culture. With its stunning architecture, breathtaking scenery, and a wealth of World Heritage Sites, Budapest is a treasure trove for travelers seeking a unique and enriching experience.
In this article, we will explore some of the city's World Heritage Sites and extraordinary buildings, while also highlighting the perfect way to unwind after a long day of sightseeing – a visit to Kandalló Pub Budapest, renowned for its craft beers and award-winning burgers.Budapest's World Heritage Sites
Buda Castle and Castle Hill
One of the most iconic landmarks in Budapest is Buda Castle, which sits atop Castle Hill on the western bank of the Danube River. This grandiose palace complex is a symbol of Hungary's royal heritage and is a designated UNESCO World Heritage Site. Visitors can explore the castle's museums, galleries, and libraries while enjoying panoramic views of the city from the Fisherman's Bastion.
The Banks of the Danube
The banks of the Danube River in Budapest are a UNESCO World Heritage Site that includes several architectural masterpieces, such as the Hungarian Parliament Building, Buda Castle, and the Chain Bridge. Strolling along the riverbank, particularly during the evening when these structures are illuminated, is an awe-inspiring experience that allows visitors to witness the city's historic and architectural grandeur.
Andrássy Avenue
Andrássy Avenue, also known as the Champs-Élysées of Budapest, is another UNESCO World Heritage Site. This grand boulevard is lined with remarkable neo-renaissance townhouses and cultural landmarks like the Hungarian State Opera House. It leads to Heroes' Square, where statues of historical Hungarian leaders stand proud.
Budapest's Jewish Quarter
The Jewish Quarter of Budapest boasts a unique and vibrant history, marked by its beautiful synagogues, including the Great Synagogue, the largest in Europe. This district, also a UNESCO World Heritage Site, is teeming with history, culture, and the poignant reminders of Budapest's Jewish community.
Extraordinary Buildings of Budapest
Hungarian Parliament Building
The Hungarian Parliament Building is an architectural marvel that dominates the cityscape. Designed in the neo-gothic style, it is the third-largest parliament building in the world. Visitors can take guided tours to explore its opulent interiors, including the stunning Hungarian Crown Jewels.
Matthias Church
Matthias Church, located in Buda's Castle District, is a masterpiece of Gothic architecture. Its colorful tiled roof and intricate interior decorations make it a must-visit attraction. Adjacent to the church stands the Fisherman's Bastion, offering unrivaled views of the city.
Gellért Baths
Budapest is famous for its thermal baths, and the Gellért Baths are among the most beautiful. The Art Nouveau-style building features an ornate interior with thermal pools, saunas, and stunning mosaics. Relaxing in these historic baths is a quintessential Budapest experience.
Széchenyi Thermal Bath
Another iconic thermal bath in Budapest, Széchenyi Thermal Bath, is located in City Park. The grand entrance and neo-baroque architecture of this bathhouse provide a unique blend of relaxation and history.
Kandalló Pub: A Perfect Post-Sightseeing Retreat
After a day of exploring Budapest's World Heritage Sites and extraordinary buildings, there's no better way to relax than a visit to Kandalló Pub. Located in the heart of downtown Budapest, Kandalló is a haven for craft beer enthusiasts and burger aficionados.
Kandalló Pub boasts an extensive selection of craft beers from both Hungary and around the world. Whether you're a fan of IPAs, stouts, or lagers, you'll find a beer that suits your palate. The knowledgeable staff can help you choose the perfect brew to complement your meal.
Kandalló's burgers are legendary in the Budapest burger scene. These mouthwatering creations have earned the pub numerous awards. From classic cheeseburgers to inventive gourmet combinations, the menu caters to all burger lovers.
The warm and welcoming atmosphere of Kandalló Pub provides the ideal setting to unwind after a day of sightseeing. Whether you choose to sit inside the cozy pub or outside on the terrace during summer time, you'll enjoy a relaxing environment with friendly service.
Budapest is a city that offers a captivating blend of history, culture, and architectural beauty. From its UNESCO World Heritage Sites to its extraordinary buildings, every corner of the city tells a story. After a day of exploration, there's no better way to savor the essence of Budapest than by enjoying craft beers and award-winning burgers at Kandalló Pub. So, whether you're a history enthusiast, an architecture buff, or simply a traveler seeking unforgettable experiences, Budapest is a destination that should be at the top of your list.
Kandalló Pub Budapest – Contact us:
Web: https://kandallopub.hu/
Phone: +36 20 369 5925
E-mail: [email protected]
Facebook: facebook.com/kandallopub
Instagram: @kandallopub