It is increasingly important for companies that have an online presence, to have a web development  that generates value and creates positive perceptions. For this,  the design and development of a website   development must be tailor-made, so that it meets the needs of the client and not those of an open source platform.
In this post we will show you the  importance of having a unique image  and the  advantages that the development of a custom project supposes for a brand or company , compared to an open source platform.
Importance of web design for a company
A web design must be attractive and convincing  and for this we cannot count on technical limitations.
The vast majority of companies in a market focus their offline strategies to acquire competitive advantages that allow them to provide greater value to their target audience.
In this way, the design and development of a website could be considered one of the pillars of the digital strategy since the main medium through which the different actions will be carried out must be attractive, efficient and with competitive advantages.
If it does not have the same approach as the offline strategy, it  will be impossible to find the much sought balance between off and on  to unify corporate identity across all channels.
For all this, we want to show the great  advantages of designing and developing a website or online store as  it adapts to the needs of the client and does not limit future online actions or the digital strategy itself.
Advantages of custom web development
1. Unique and adapted web design
Having a unique design means that  no other entity or organization is going to have the same design , so it is a point in favor of generating a memory in the minds of users.
In addition, you will be able to implement functionalities that will differ greatly from what is usually seen on most websites, so it will have its own identity. This  represents a great differential value  that will help to be more attractive and offer a careful and satisfactory user experience.
2. Optimization for search engines
With custom development,  you will only have the code necessary to load the resources of your website , that is, you will not support all the functions and resources that a template carries by default.
Thus, with a custom development you will  not drag the resources that come by default  in the themes and templates of a CMS and the consequences that this entails in terms of SEO.
In this way, you will have a  faster loading speed  and search engines will be able to download web resources without hindrance.

3. Design and development adjusted to your true needs
A very frequent aspect in the most common CMS, are the limitations that they entail when the projects are scalable and their growth implies new actions. When a website requires a specific functionality and you do not have programming knowledge, you usually use plugins or modules, but what happens when there is no alternative that satisfies your specific need?
With a custom development we will not have these problems and all kinds of actions and functionalities can be implemented. In addition, the fact that the programmer knows the code perfectly, will greatly speed up future implementations on the web.
In addition,  each project presents a series of needs and they are becoming more specific : animations, forms and smart search engines, customer areas, mobile applications …
4. Easy administration of the content manager
With a custom CMS  we will only have the necessary fields for our website . We will not have a thousand and one options of which 90% we do not use or do not know what they are really for.
This  makes your daily content publishing tasks a lot easier . A very favorable aspect when launching a client's project, in addition to providing efficient and attentive support, is that the  management of the website  is  simple and intuitive  and does not require advanced knowledge for its correct use.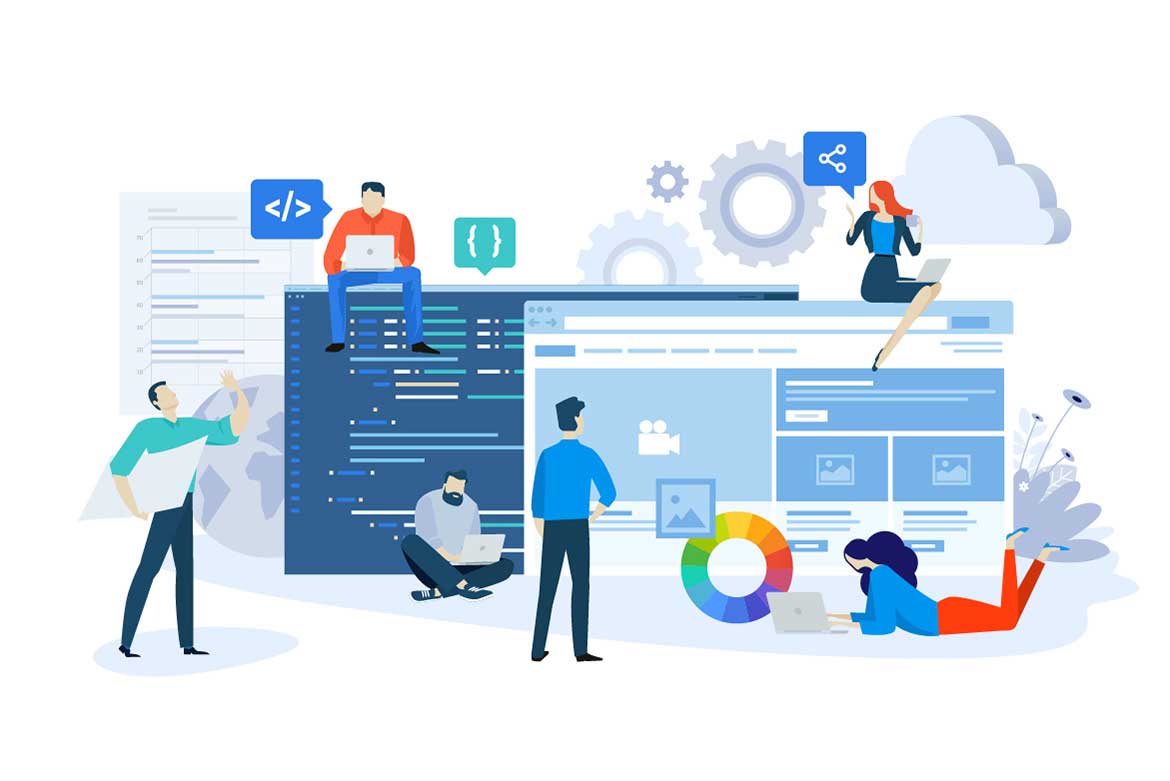 5. Greater security and control
The fact that a web development is made-to-measure code means  greater security against attacks and vulnerabilities . It is surely the advantage that assumes the greatest importance, because if we are faced with an online business we cannot allow there to be great probabilities of attacks that facilitate access to the system.
6. More efficient performance
Finally, another great advantage of custom development is the long-term performance of the web. At no time will it consume unnecessary resources  so it is a way to guarantee the perfect functioning of the website  development over time.
By way of example, on the one hand, most plugins or modules involve a large number of attached lines of code for the development of a certain functionality. On the other hand, a programmer before an implementation, makes use only of the necessary code and styles, so that, in terms of resources used, custom development is much more efficient.
As can be seen, if we want to have a unique site that generates memory and brand, it must present differential aspects. Either with a custom development from scratch or adapting templates or themes to adapt them to needs, but it must be exclusive for that brand.