There is no experience like experiencing motherhood for the first time! As much as it is exciting, it can be overwhelming too. There are so many changes a mother goes through, whether it is physical or emotional. Said that when you experience your baby bum, you begin to realize your loose clothes also don't fit you anymore! So you need some pregnancy fashion guide.
Do not panic; there are alternatives to it, such as maternity wear. However, that does not mean you have a whole new wardrobe filled with maternity wear during your pregnancy period. Below mentioned guidelines will help you feel good, make you look good, and that too without overflowing your budget!
What is the right to start wearing maternity clothes?
Usually, in the first trimester (three months), pregnant women wear their normal clothing. However, during the pregnancy period, the ideal clothing style is loose-fitting clothes. Thus, 4th and 5th months, you should be ideally choosing your baggy clothes. However, from the 6th month, pregnant women switch to maternity wear. These clothes are highly comfortable and even loose-fit. Pregnancy fashion guide will help you more about this.
What clothing's do you need during the pregnancy period?
There are endless choices in maternity wear. They are available in a variety of colours and designs, Moreover, even from traditional to modern and advanced styles. Though, it is not necessary to spend all your budget on this.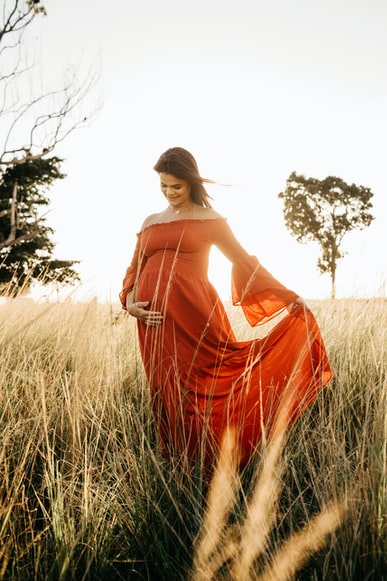 Here we outlined a few must-haves maternity clothes during your pregnancy. It is best if you make a purchase that can be worn in a mixed and matched style. A few things to keep in mind before buying the maternity collection are as follows;
• Consider the seasons during the period of your pregnancy
• Keep in mind that these clothes will come in handy even after giving birth
• Be acceptable of the body changes and predict for the next few months
To shop for pregnancy clothes Australia has both online and offline stores. They specialize in selling products only for expecting mothers and new mothers. It is best to visit these stores beforehand to grab inspiration and make a list of necessary items that you aspire to buy. Below we have drafted a list for you.
The key maternity clothing you must own
• Comfortable cotton underwear
• Maternity bra
• Two maternity leggings or jeans
• Two pairs of well-cut maternity trousers
• Plain skirts
• Two loose dresses
• Three maxi dresses
• A jacket
• Three pregnancy tops
• Flat comfortable shoes
• Pregnancy belts
How to save money and have a maternity collection
• Opt-in for loose and baggy t-shirts
• Choose stretchy tops
• Do shopping during the season to get some great discounts
• Buy products in a mixed range so you can create a new outfit every day by mixing and matching
• No amendment to your existing clothing, for example, replace an elastic with a loose drawstring pant
• Demand for maternity clothes when questioned for your choice of clothes
• Shop online on trusted websites and gain coupons, discounts, and fair rate.
Perhaps, following the above technique, one can create a good collection of maternity wear. That too, in a friendly budget.