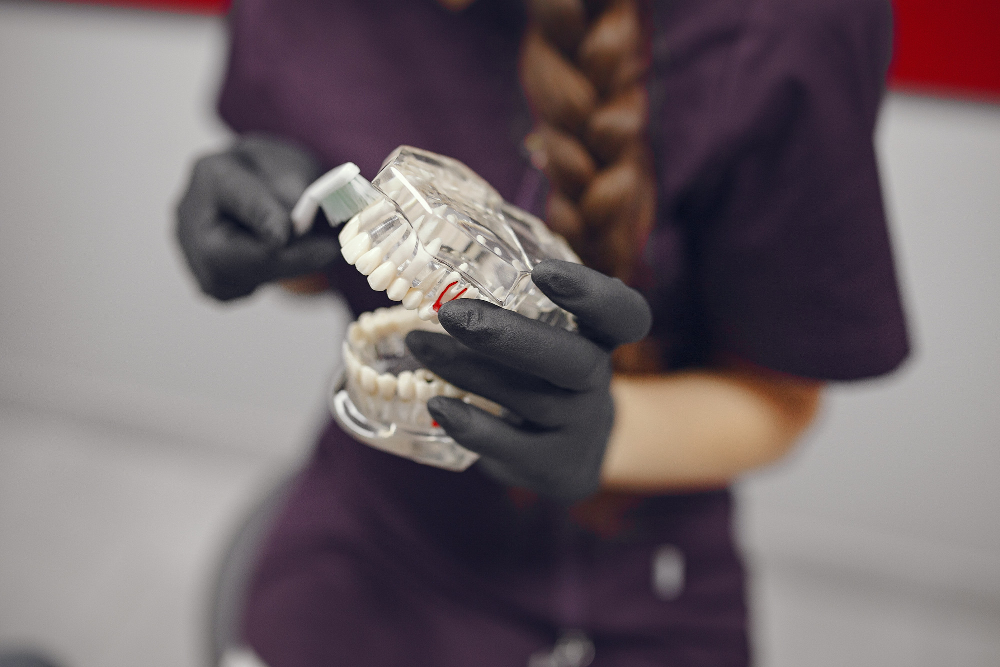 Consider receiving expert denture repair while remaining in the comfort of your own home. Cool right? Well, in this article, you'll learn how having the denturist visit you can save time and make maintaining your dentures easier.
On-site denture repair service to patients at their homes, care facilities, or other locations is known as mobile denture repair. Denturists or other dental experts perform this service. Instead of requiring patients to travel to a clinic, the necessary treatments are typically brought to them in a professionally outfitted van or mobile unit. This service is very helpful for unexpected breaks.
What are the benefits of mobile denture repair?
Mobile denture repair benefits include:
Convenience: The utmost convenience is one of the key benefits. Patients do not need to travel to appointments or plan their day around clinic hours.
Saving time: There are no potential service delays or lines at the front desk.
Ideal for old people and People with Disabilities: For older patients or people with mobility issues who find it difficult to travel or may not have simple access to transportation, mobile services are a godsend.
Reduced Stress: Being in a familiar setting can make the encounter less intimidating for many people, especially those nervous about dental visits.
Emergency Services: Mobile repairs are available for sudden denture breakdowns or issues. Services may be a speedier answer since there is no need to account for travel time to a clinic.
Personalised treatment: The one-on-one treatment frequently results in the patient receiving the dentist's full attention, making for a more individualised experience. Mobile services frequently adhere to strict disinfection measures because of the restricted surroundings in which they operate.
Cost-Effective: Patients frequently save money on transportation costs, especially if they use paid services like cabs or rideshares, even though they could be priced similarly or somewhat higher than in-clinic services.
Flexibility: Mobile denturists frequently provide more flexible scheduling, including after-hours treatments, which makes it simpler for customers to locate a convenient time.
Holistic Care: In some circumstances, mobile denturists also offer other services like recommendations for cleaning dentures, hygiene counselling, and even examinations of their patient's overall oral health.
How to Locate a Reliable Mobile Denturist
The following suggestions and considerations may assist you in finding a dependable expert:
Conduct internet research: Directories: Look for regional online directories of dentists or dentists.
Reviews: To read comments from other patients, check websites like Google, Yelp, or other review sites.
Websites: An expert website can provide details about the services provided, the professionalism of the dentist, and how they treat patients.
Individual suggestions: Check with friends, relatives, or co-workers to see if they have suggestions or experience with mobile denturists.
Verify the credentials: Ensure the dentist has a license to work in your area. They must be properly certified by reputable organisations.
Question Prospective Denturists: Consider contacting the possible denturists on your shortlist directly to inquire about their tools, sterilisation practices, and emergency case management.
Cost and Payment Options: Outline fees in advance to prevent unforeseen expenses. Ask about payment options and whether they provide insurance or payment plans.
Response Time: As mobile services are frequently used in crises, find out how quickly they typically respond.
Equipment and Technology: Make sure they have cutting-edge tools and employ modern methods. They had to be properly prepared for various denture problems with their transportable arrangement.
Personal Comfort: Be sure you're at ease with the situation beyond your credentials and experience.
Dental procedures and technology are always changing. The above-discussed recommendations can help you locate a mobile denture repair company that matches your demands and offers high-quality, dependable care.