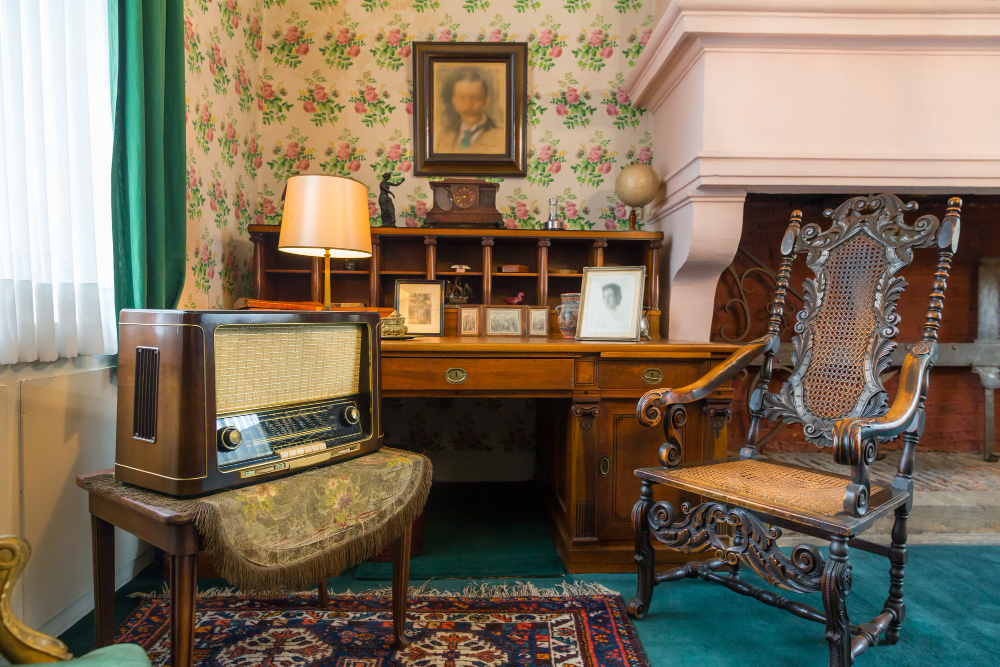 There is growing awareness of the many advantages of choosing professional reupholstery beyond simply keeping a beloved sofa or chair out of the trash. Entrusting professionals with this craft can provide results that are not only visually beautiful but also economically sensible and environmentally friendly, as opposed to DIYing or buying new items.
What to know about Reupholstering
Reupholstering is renewing the fabric, padding, and occasionally even the springs or webbing on furniture to give it a new look and extend its lifespan, particularly seats, sofas, and chairs. These materials may include the exterior fabric or leather and the inside foam, batting, or springs.
What are the Benefits of professional Reupholstering?
Choosing professionals: Without buying new reupholstering, you can update outmoded or worn-out furniture into modern, fashionable, and comfy items. Although some view it as a luxury, the long-term advantages can exceed the costs.
Sustainability and Environmental Impact: Reupholstering old furniture gives products a second life and promotes sustainability by preventing disposal and landfill addition.
Economic Benefits: Although the initial cost may appear excessive, reupholstering may be more affordable when compared to the cost of purchasing high-quality new furniture. Additionally, furniture that has been refurbished professionally may endure longer and provide better value.
Quality Control: A skilled upholsterer has the knowledge, abilities, and equipment to do the job properly.
Personalisation: Reupholstering offers total personalisation instead of being constrained to retail store styles.
Preservation of Sentimental Value: Many pieces of furniture remind us of key memories. Thanks to professional reupholstering, you may keep these priceless memories while changing the furniture to fit modern lifestyles.
Quality: Compared to an inexperienced person, professionals can produce quality outcomes in a fraction of the time. Professionals can access many materials that may not be easily accessible to the general public. There are more options and better finishes available because of this wide access. Before being reupholstered, older furniture frequently requires structural repairs.
Gaining access to professional reupholstering
Identify the furniture that requires reupholstering: Based on the furniture's sentimental value, build quality, and structural integrity, decide whether it is worth reupholstering.
Consult websites: Consult websites that allow online reviews, such as Yelp, Google My Business, or the Better Business Bureau. A simple online search for a professional company specialising in the finest furniture restoration London residents can get will point you in the right direction.
Visit your neighbourhood furniture or fabric store: They frequently have contacts or recommendations.
Visit Their Shop, if you can: Visitation will inform you about their working methods, tools, and the setting where your furniture will be restored.
Examine the options of the Material: Choose whether you'll use the upholsterer's selection of fabrics or bring your own.Ensure the fabric is appropriate for the type of furniture and the planned use (for example, durable fabric for a couch that gets a lot of use).
Clarify Your Expectations: Talk about the project's schedule. Ask them whether there are any guarantees or warranties for their work. Any unique needs or worries should be addressed upfront.
Make Your Furniture Ready: Remove any personal stuff and clean the furniture. If the upholsterer does not offer furniture transportation, make other arrangements for delivery and pickup.
Examine the final product: Make sure the reupholstered furniture satisfies your standards and the agreed-upon requirements before making the final payment.
You can guarantee a seamless reupholstering process revitalising your furniture by adhering to these guidelines and maintaining open communication with the selected professional.