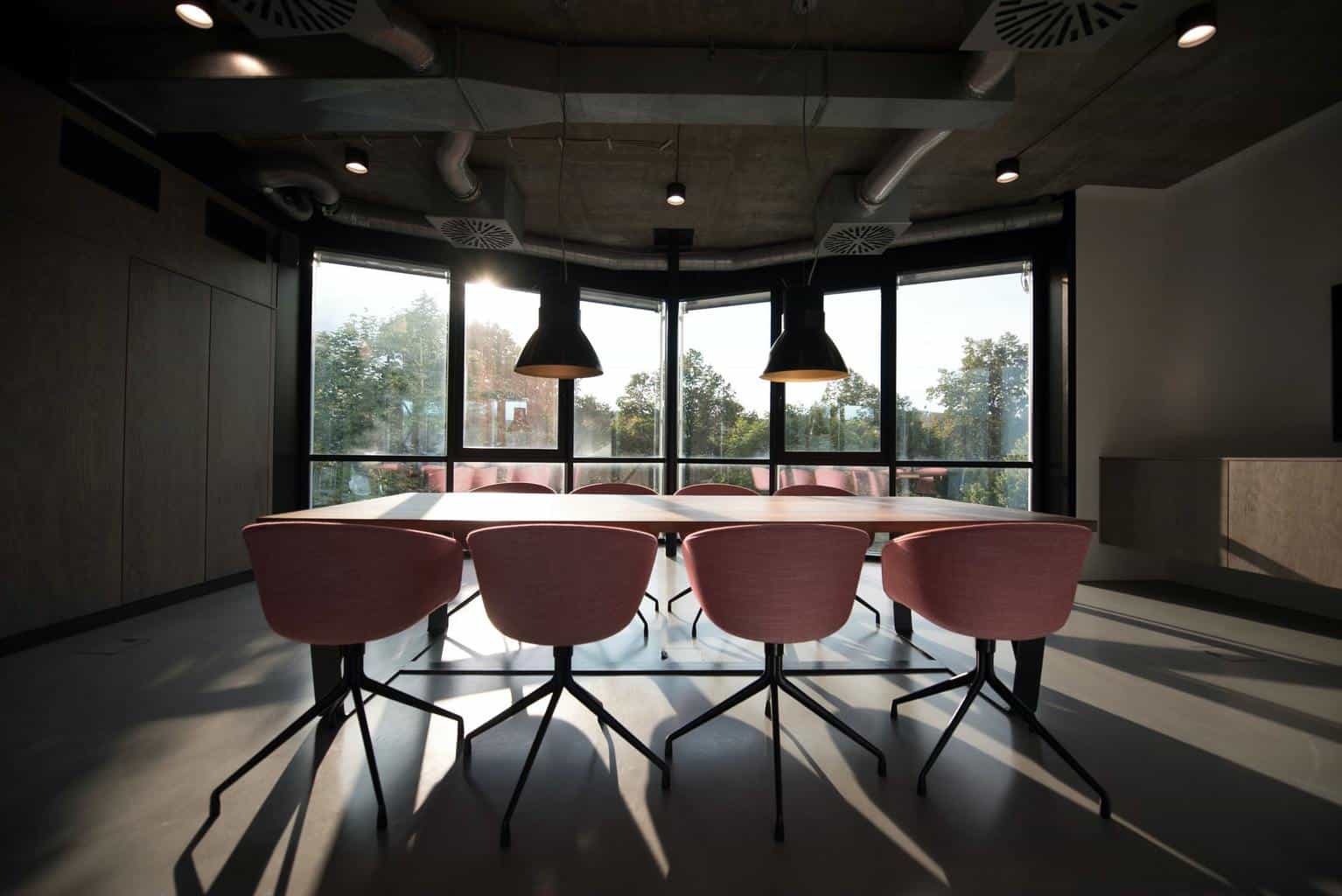 Are you thinking of shifting your office to a new office building or planning to redecorate it? Are you going to inaugurate a new office building and don't know how to decorate it attractively? Then this article is worth your reading. In this article, we are going to guide you with a handful of modern decorating tips you will find helpful to make your office more attractive while redecorating. To know more about decorating tips you may check out the link of the top office interior designers in Bangalore. Nowadays Bangalore is playing a leading role in office building decoration. They have adopted some modern strategies to make the office building suitable to motivate the employees in their work.  Now let's come to know what are the unique strategies helping the employees to get a productive office environment indeed.
Open plan layout
No matter how large or small space there is on your office floor, always try to utilize the spaces properly. Therefore you need to do the space arrangement smartly. Wide up your office space wisely. Rearrange your desk layout and let all the staff work together in a single space as a team. You should always utilize most of your space, no matter how big or tiny it is, by adopting a more open-plan style. Do it even if it involves tearing down office walls, demolishing individual cubes, or entirely changing the workstation layout. An open workplace plan not only makes the most of the space you have and, in some circumstances, makes it appear larger, and it also gives employees more opportunity to communicate. This aids in the development of a more productive workforce, with employees who feel like they have more flexibility and space to interact and collaborate with one another. Thus Cherish the unity of your staff with these modern decorating approaches.
Improve the office ambiance
There is no better work atmosphere than one that is light and airy. Natural light has been shown to make individuals happier and more productive, which can only help in the development of a productive workforce. By removing the obstacles and creating a more appealing environment, you can ensure that your work area receives as much natural light as possible. After all, you want your workplace to be a joyful and comfortable place for your employees to spend their days.
Reducing the need for artificial lighting can also assist to save money on getting an energetic atmosphere in the long term, allowing you to spend more time on other aspects of the business. Therefore make your desk arrangement around the window side and let light pass into your office rooms abundantly. Let all your employees be energized by natural sunlight leading to dedication to their work.
To improve your office ambiance pay attention to the wall color and on the floor, door, windows, furniture as well. You may let your office wall be painted with vibrant white color to create a classy look. A white-colored office room can change the ambiance of the office building totally. It reflects positive attributes among the employees. Not only wall color, consider the color of each office element including a well hanging, flower vase, and sofa as well. You may hire a modern interior decorating company to make it perfect and appreciated. For hiring the best interior designing company visit our website to check out the top office interior designers in Bangalore. At present Bangalore, agencies are playing a leading role in best decorating strategies with their expert team.
Decorate with glass as much as possible
Adding additional glass to your workplace is one of the greatest ways to keep it up to date with the current world (although we might be biased). We've all seen the massive, contemporary glass-fronted skyscrapers in city centers, as well as the complementary internal glass features. Many offices throughout the world have noticed this trend and have realized that the more glass, the better. Glass partitioning systems are a wonderful concept for modern businesses that wish to maximize natural sunlight while simultaneously maintaining privacy and creating a more open environment. When it comes to separating an office and establishing separate places for meetings, it's a wonderful alternative to solid walls and doors, The most effective method of decorating modern. The nicest thing about glass barriers is that they don't detract from an office's decor, but rather complement it. Therefore plan to decorate your office floors with glass elements. For much more decorating strategies you may check out the link of the top office interior designers in Bangalore.
Allocate a brake-out room
Most contemporary workplaces are more than just a space with desks and computers these days. They recognize the need of providing time for their employees to get out of the office and into a new environment to allow their creative juices to flow. A break time in a beautifully decorated break-out room allows the employees to start work with new energy and positivity. It is an effective method to make your employees filled with new hope, full of dedication and concentration. A break-out area isn't simply a place to relax and have lunch; it can also be utilized to boost productivity by allowing employees to work away from their computers.
The nice thing about breakout rooms is that they may be designed whatever you like. There's no need to keep them as official as the main office, and there's plenty of room to make them as fun and creative as possible for a cooler, more relaxed atmosphere. You may decorate your break time room with plenty of ornamental plants to replenish your employee's minds with inspiration.
Bring change in the sitting arrangement
You've certainly heard that "sitting is the new smoking," with evidence demonstrating that sitting for long periods of time can lead to a variety of health problems. Working at an office 9-5 and sitting at a desk for lengthy periods of time is, of course, a requirement of the job. Many firms have offered additional standing choices in the workplace in an effort to counteract these health issues and look out for the wellbeing of their employees.
Many workers in demanding occupations do not take advantage of their prescribed breaks and do not extend their legs. As a result, sit-stand workstations were developed to allow employees to get up off their feet while still working. They can stay on their feet and work at the same time. However, they may be pretty costly, so if this can't be included in the office makeover budget, it's worth looking at various standing workstations to move employees away from their desks instead. Make sure that you have organized all those essentials considering your employee's health and treating them with whatever they need.
Do effective branding of your office space
When it comes to business, the importance of branding cannot be overstated. Why not brand your workplace as well? You already brand your website, advertising, goods, and more. Many modern workplaces use branding across their offices and base their primary colors on it. Branding your office adds visual interest to the space and may be used to create feature walls and other appealing elements. Although many companies avoid it, branding the office may be just as essential as branding your stationery. There's no reason to be afraid of having a blown-up brand printed on a wall or frosted on a window. It's your unique logo and identity, and you can proceed ahead courageously with it. Therefore make your employees the most important part of your brand and allow them to take part in your identity across your office rooms too.
Ensure purchasing quality products
If you purchase cheap, you'll end up buying twice. Spend the majority of your cash on high-quality office furniture that will last for years. Office furniture is utilized on a daily basis and will, with time, begin to exhibit signs of wear and tear. It's not something you want to replace every few months, and even when it comes to staying current with new trends, it shouldn't be changed too frequently. Therefore ensure that all of your office furniture and electronics are absolutely good to meet their purpose and trendy enough to be matched with modern decoration undoubtedly.
Treat your employees with mood-boosting elements
You may have observed that a modern workplace environment's main focus is usually on improving the employee experience. It is in the employer's best interest to assist employees in making the office a place where they desire to spend their time. Plants, nature features, intriguing art, workplace pets, and other mood-boosting items may all assist to improve the ambiance in the office and raise employee morale. Decorate your office room and staff's desks with a gorgeous showpiece fountain, with a wonderful aquarium, or with a couple of idols of love. It will certainly enhance your office rooms' elegance and empower your employee's minds. A positive attitude and atmosphere equal a productive staff (which is what we all want). Therefore make sure that your office room doesn't lack any of the entertaining and mood-boosting elements required the most. Make use of colors purposefully. Not only the elements, different colors of your office wall, wall hanging, portrait, floral painting even each showpiece signifies differently. You need to be selective while choosing the color of the office wall, wall painting and even choose the color of the curtains, furniture cover after a detailed analysis. Learn the purpose of each color and apply positivity in each corner of your office building.
Organize smartly
It's easy to have a million and one ideas for what you want to put in your workplace, but if you just have a little area to deal with, keep it simple. To avoid it seeming cluttered, use the area to incorporate storage space to hide any debris. Some fantastic modern storage and shelving solutions can be placed to help to organize any clutter and serve as a showcase unit for important objects – they don't have to be boring cupboards, therefore be creative!
Because a small area with a lot of people may rapidly become messy, establish some ground rules to ensure that everyone is on the same page and working toward the same objective of keeping the place clean.
Pay attention to the finishing touches
It's sometimes the smallest details that make the largest difference. If you're going for a more minimalist, clean appearance, for example, a few colorful plant pots tastefully arranged on shelving units could just be the final touch. The finishing touches are what generally brings the whole thing together. So, after investing in the major aspects of an office makeover, it's worth devoting some time to the finishing touches to tie everything together. Whether you're planning a complete office renovation or just a few minor tweaks, keep in mind that the workplace represents the company's image and may have a significant impact on staff productivity and visitor impressions. So get creative and have some fun! Get in contact with us here for more information about our office fit-outs. You may also visit our website to know more about the top office interior designers in Bangalore.
So, these are a few things you need to keep in mind while decorating your office room so that it doesn't go out of date. Make sure that your office building did not miss the trend. Last but not least, the main purpose of modern decoration is to motivate your employees to deal with new challenges leading to the success of your brand. Therefore a brand identity is a must and also needs to be reflected among your employee's minds and work and also in each corner of your office room. Hope now you know how to decorate your office building modern to serve its purpose effectively and efficiently. You also may visit our website to know more about such modern decoration strategies of the top office interior designers in Bangalore.