There are various eCommerce marketplace software builder which enables the user to create either of b2b, c2c, or b2c eCommerce software but the question is are you sure that the platform you have made the mind of subscribing to will be agile, flexible, and capable enough to cater all your custom present or future needs.
Platforms like Sharetribe, Virtuemart, J2Store, Hikashop, Hikamart, Prestashop, NopCommerce, WooCommerce, BigCommerce, Shopify, Magento, CS Cart, X-Cart, and many other claims to provide 100% free or reasonable solutions for all your marketplace requirement or custom needs.
But none of them have the potential to let you create an ecommerce marketplace software of your own that has almost every feature which you have ever thought of. These platforms are only focused on mankind's monetary profits which they make by making the fresh entrepreneurs in the industry fall into their trap of sugar-coated words. But, it is highly advisable for anyone who has an online store and wishes to migrate to something more reliable, scalable, and robust solution or who wishes to start from scratch.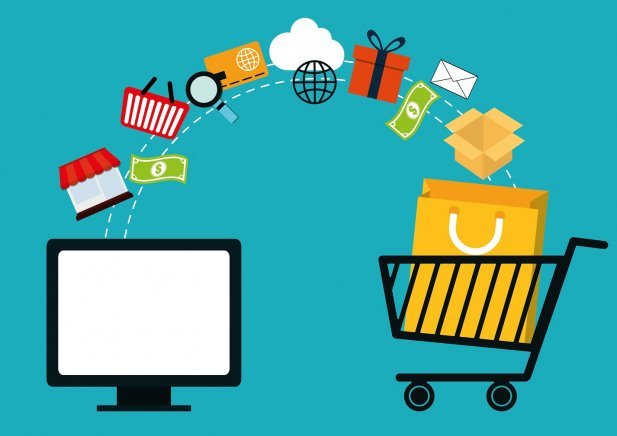 Platforms like Shopfiy and WooCommerce tend to charge heavily for the features which could enable the user to create a niche marketplace but they fail to provide any feature that could let the user create a multi-vendor ecommerce store. In such cases, you have majorly two alternatives. First, getting dependent on the third-party service providers to get the custom functionality built for your eCommerce marketplace software. Second, rely on the third-party available plugins/extensions which are compatible with your marketplace. The problem with both approaches is huge.
Also Checkout – Build the Best Online Shopping Cart with a Renowned Online Store Builder
Starting with the former one. In case when you have to depend on the third-party development service provider, in that case, you might face issues like hiked service prices, taxes, delayed deliveries, incomplete deliveries, arguments, non-transparency, denying behavior for any change in the existing functionality, rigid contract laws, poor communication, and much more. Besides that, in case the service provider is not reliable they may take advantage of your problem and leave a bug in the existing functionality.
If you ignore proper user acceptance testing, then you have to regret later paying again to get the issue resolved after the delivery and a few months of the notice period is over. In case, the user goes with the later approach where they have to rely on the third-party plugins, the list of issues that you might face is huge. You may tend to face compatibility issues of the plugin with the overall working marketplace or any other plugin incorporated which could impact your business heavily or the customer could turn off forever and never visit again.
The third-party plugin may also need to be manually upgraded with the passage of time. Unable to do it might cause them to be dysfunctional on the live website. One of the major drawbacks which might be a turning point for you as a store owner could be the inappropriately drafted documentation of the plugin at their official site which can leave you handicapped in terms of installing the extension on the marketplace or even upgrading it. Thus, the company might ask for charges for the service for installing and maintaining the plugin at your web store.
Platforms like Prestashop, NopCommerce, CS Cart, Hikashop/Hikamart, BigCommerce, and Sharetribe don't provide any of their essential features in the free version at a scale that could let the subscriber even test their marketplace with these platforms to check compatibility, user-friendliness, and performance. Instead, you are left with no other alternative than to subscribe to their premium most subscription plan.
To eliminate all such hurdles in the way of yours to create an ideal b2b, c2c, or b2c eCommerce software which could be either a niche or multi-vendor store, you need a reliable, scalable, agile, and robust ecommerce marketplace software platform, named Sellacious.
This platform overcomes all such challenges and many others which the above-mentioned platform do display with the passage of time. It is an open-source platform. Thus, you can either get the third-party plugin to be embedded with your web store or get the customer development done either by you or the core development team of Sellacious at an economical cost. Reach out to customer support to know more.