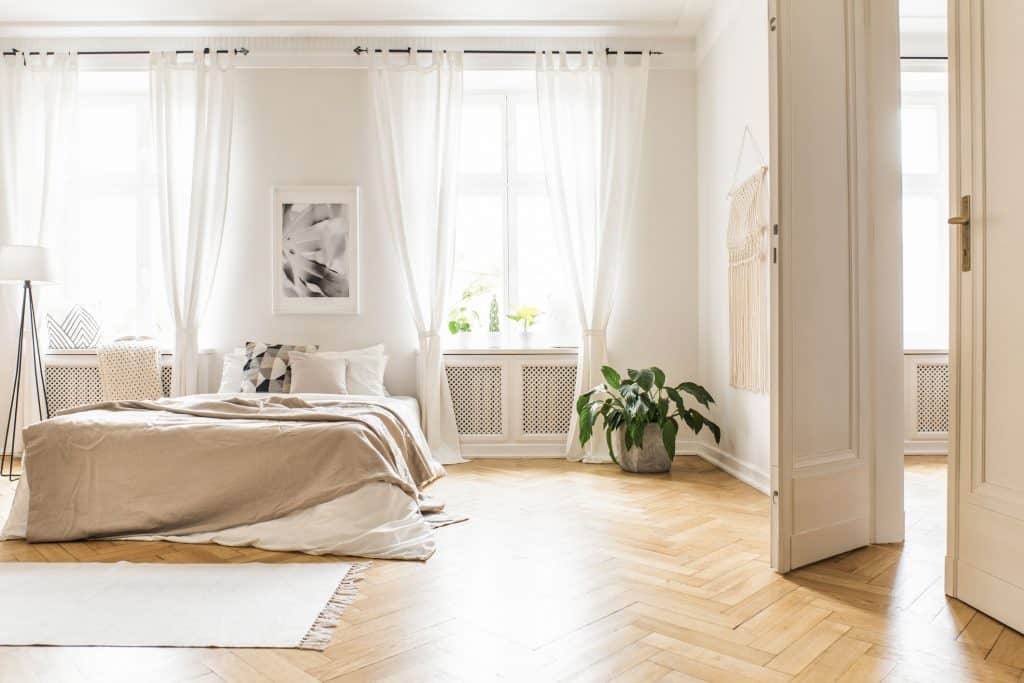 Everyone wants to decorate their home by enhancing their interior space. And there are many ways to do it with the help of numerous aids; some of them are furniture, rugs, carpets, artworks, wardrobes, and most importantly, curtains. As such, different kinds of curtains can dramatically change the entire house.
The primary need for curtains is to hinder the sunlight entering the home. However, traditional curtains tend to block the natural light entirely. So, you can order sheer curtains online when you need to escape the scorching sun rays but enjoy natural light. And you may read further to know more about their other benefits. 
Diffuse Sunlight 
Unlike traditional curtains, sheer curtains are lightweight, transparent materials that can act as a perfect sunlight diffuser. It means these curtains soften the direct sunlight and reduces the heat intensity. Thus, it can offer an ideal ambience in the home with minimal heat and brightness. It also helps evenly spread the light into the house and provides protection from UV rays. 
Offers Privacy 
Apart from protecting you from the sun's unbearable heat, it also provides excellent privacy. Sheer curtains can add a layer of insulation from the outside, thus preventing unwanted intruders. It also has options for you to control the degree of privacy at any given time. 
Offer a Beautiful Look
It can add softness, texture, and movement inside the home, and this can provide a beautiful transition between the indoor and the outdoor spaces. It can enhance the ambience of your home, give frames to the windows, and provide a visual impression of having a taller ceiling. Moreover, as it gracefully moves with a gentle breeze, it can give the house a great stylish look.
Different Kinds
Many different kinds of sheer curtains are available, and the one with the wave folds is the thing as it adds beauty to every gentle breeze. This wave feature is one main reason why people love these curtains, as it can add immediate texture and give a pop to the entire room. It is also possible to use these waves to create an illusion of size and shape and fit into narrow places. 
Potential Track Curving 
You might need to change your tracking to create a nice curve. Alternatively, you might electrify the curtain tracks and use a remote control to open and close the curtain whenever you need to allow light or air during the summer. Besides, you can get separate tracking for each heading. 
It Gives Space to Add More Layers
Adding a layer of opaque curtains to create a contrasting look is an additional advantage of utilising these curtains. You may add more layers thanks to the thin fabric without looking bulky. 
For the extra layers, you can use sheer or opaque curtains, depending on your needs. Additionally, many people pair it with blinds so they may close the curtains as needed, and this stacking increases the practical advantages.
Easy to Clean and Maintain 
The big and thick curtains are challenging to clean and dry in your standard washers and dryers since these textiles can harm the equipment. The sheer curtains, in comparison, are considerably less difficult to wash because they are lightweight, and their fabric is simple to clean and dry.
The benefits of sheer curtains on your windows are outlined in the paragraphs above. Meanwhile, many retailers of home decor products allow you to acquire sheer curtains online. But before placing an order, measure the length of your windows and doors; otherwise, you will have to return or modify them.