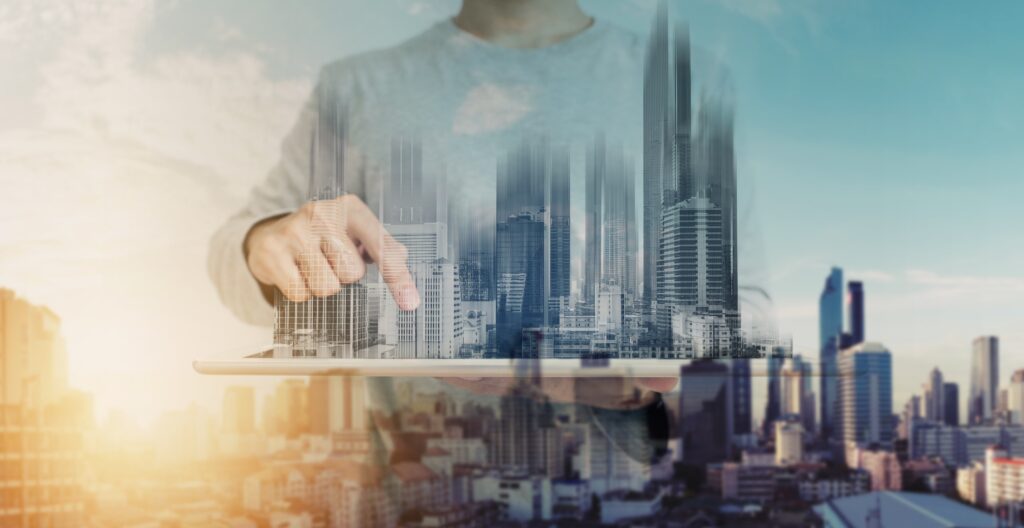 You're considering a property management software switch. Maybe your business is growing, and your new units aren't easily integrated into your current software. Maybe your tenants are unsatisfied with the user experience, or you've struggled with a frustrating bug.
Regardless of the reason, you're now on the market for a new platform. What do you need to know about the transition?
Since you've already been using software to manage your rental business, switching to a new platform is straightforward. First, you'll have to choose a new company. You should find out whether the new platform can resolve the problems you were having with your last one.
Once you've decided on a new platform, you'll need to go through the onboarding and setup process. However, this doesn't necessarily mean starting from scratch. Property management software offers many tools for transferring your data.
From choosing a company to transferring your data and updating your tenants, here are five tips for transitioning to a new property management software platform.
1. Do Your Research
Before you decide on a new platform, be sure to do your research. Think about why you're switching software in the first place. Were you unsatisfied with certain features? Was the price too much? What would make the price worth it?
Also consider what you liked about your previous software. Did you take a certain useful feature for granted?
Asking yourself questions like these can help you narrow down your choices. The goal is to identify a platform that resolves the problems of your previous one but retains the quality of any features you liked.
If pricing was the issue, consider trying a free property management software platform. Companies like Innago or Cozy (now a part of Apartments.com) offer all features and functions completely free for landlords.
2. Migrate Your Data
Now that you've chosen a new platform, it's time to think about data migration. How will you transfer your data from your old platform to your new one?
In many cases, a company representative can walk you through this process. Every rental business and software platform is different. To help you navigate the specific concerns of your transfer, see if a customer support representative can help you through the onboarding process. In many cases, it's worth the extra fee.
If your data currently resides on a third-party platform, such as QuickBooks or Excel, look for a platform with integrations. These platforms let you link your accounts for quick and effective data transfers.
Many software companies offer integration with QuickBooks, including Doorloop, TenantCloud, and Innago. Doorloop also integrates with Microsoft Outlook and Google Drive, while Appfolio integrates with Zillow, CodeBox, SmartRent, and more.
3. Communicate with Tenants
As you transition to your new software, don't forget to keep your tenants in the loop. Your tenants have no control of this process, so it's respectful and expected that you communicate important details.
For example, make sure your tenants know the date of the switch and have instructions for setting up new accounts. You should also remind them to stop any autopayments they may have set up on the old platform and re-link their bank accounts or cards to the new software.
Like always, be available to help if tenants have any questions about the new software.
4. Upload and Update Documents
The transition period is a good time to review documents: leases, applications, and other forms. You'll need to re-upload these to your new software, and you'll have a chance to make any edits or revisions.
Use this opportunity to make sure your documents are clear and up-to-date with any changes you've made.
5. Consider Leaving a Review
Finally, whether you had a positive or negative experience with your previous software, consider leaving a review on a popular review site like Capterra or TrustPilot.
Maybe there's a larger structural or functional problem with the software you can warn others about. Or maybe the platform did or didn't integrate well with the type of business you own. Other landlords with similar business models will appreciate your insight and use your advice to make decisions for their own rental management.
New Software? No Problem.
Transitioning to new software can feel like a big project or a hassle. However, it doesn't have to be. You have the tools and resources for a smooth transition. If a platform isn't right for your rental business, you shouldn't waste your time trying to make it work. Keep an open mind and make the switch that makes the most sense for you and your tenants.
Also Read: How To Improve Your Youtube Desktop Experience.