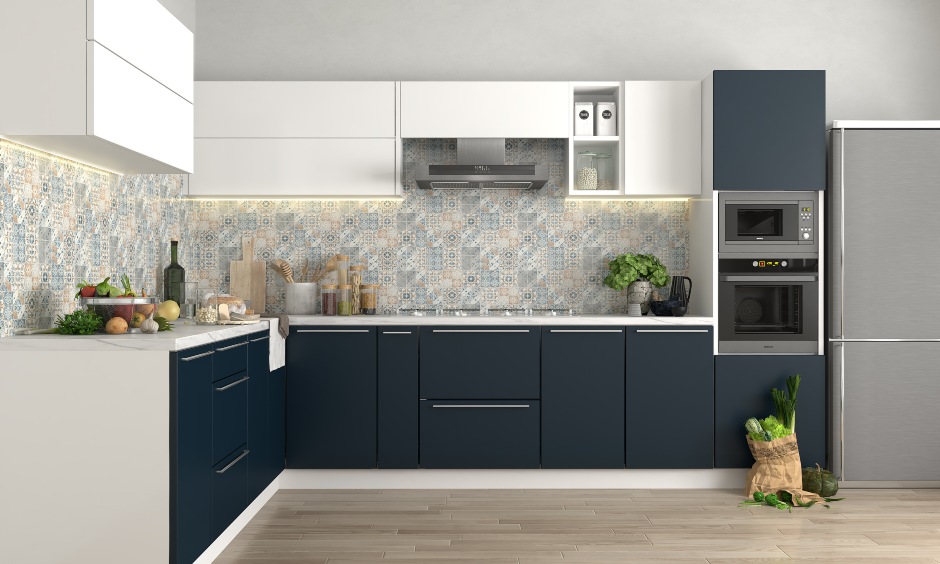 Kitchen designs should match the house. Its suitability depends on a house's structure, space, and interior chosen. Thus, it is highly suggested that people of Kolkata choose styles that would increase the aesthetics of the place. For the ultimate outcome, you can always get in touch with a modular kitchen interior layout designer in Kolkata. However, before everything else take a look at the different kitchen designs suited for your house.
If the kitchen space available in your house is quite large, then Island layout would be a dream option for you. This is recommended by experts to people who own a big house with a spacious area for kitchen.
This styling is a combination of an L-shaped, straight, or U-shaped kitchen design along with a remote island counterpart. This additional countertop is used as an extra space for prepping or anyhow one sees fit. Moreover, people sometimes add a sink to use or as a washbasin for food and other items.
Many people even use it as a snacking station for the family as this layout is quite spacious. If you have a huge area for kitchen. Then you can pick this layout and choose the appropriate designs that are available in this modular kitchen layout.
Most houses consist of a small kitchen area. Hence, not every style can be chosen for such a space. This is why if you have a kitchen space, which is quite small, then the ultimate option is a straight layout.
It is designed to place shelves, cabinets, etc. in one short or long linear line depending on area available. This compact styling is great for small spaces and is the reason why several people opt for this.
This is ideal where one portion of a room is made into a living area and another long wall is turned into a kitchen. Also, this kitchen type is ideal if an individual plans to alter or extend it later.
For moderate kitchen space
The L-shaped is the best design that you can select if you have a moderate amount of space for your kitchen. This is the most popular option that a person can choose and set it up easily along with an additional home office workstation near it so that one can simultaneously get kitchen work as well as office work done.
This kitchen type is popular in Kolkata as most houses come with moderate or small kitchen space and some area adjacent to it for making a home office or so. However, for this, you will have to consult professionals and hire affordable home office interior designers in Kolkata.
You can choose any layout from the aforementioned ones but keep in mind the space available for your kitchen. Thus, contact experts as soon as possible to understand which modular kitchen is suitable and also get an estimated price to ensure that it is within your budget.
Therefore, enhance the aesthetic beauty of your home by choosing the most suitable kitchen layout immediately!