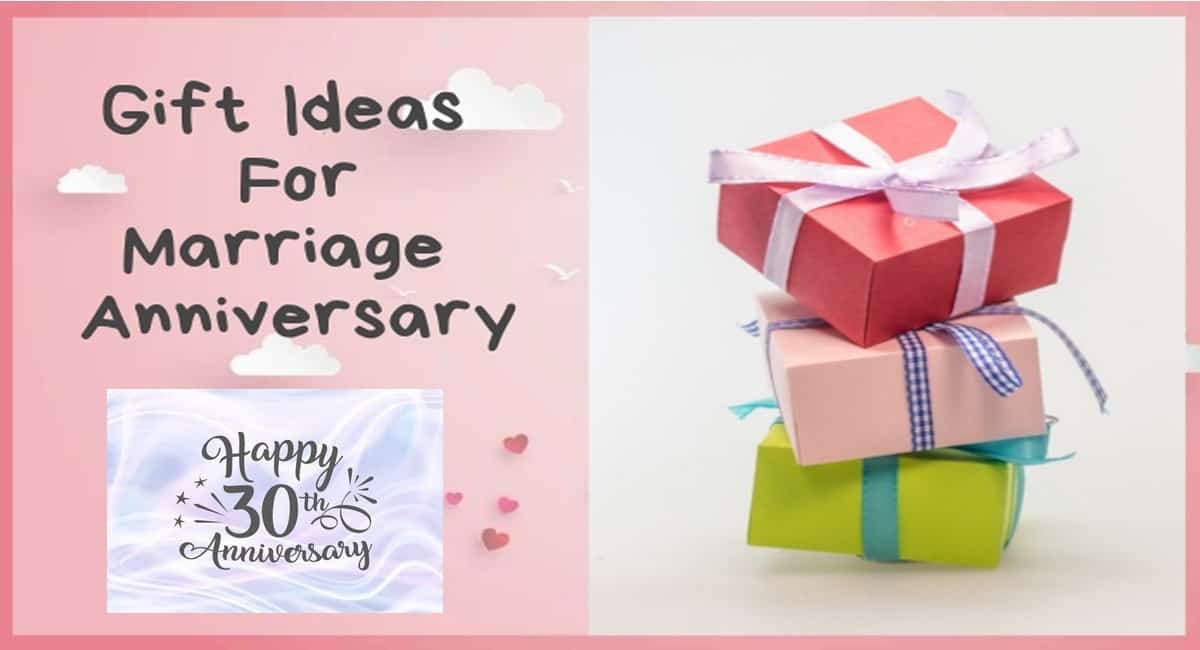 Staying in marriage for 30 years is a beautiful milestone that deserves a celebration. It clearly states that the marriage is more mature, robust, and better understands each other. There are various ways to celebrate this occasion, for example by using anniversary gifts.
Anniversary gifts are generally classified into; traditional, modern, or any other alternative which does not fall on the two. Traditionally, the pearl represents the 30th Anniversary. This is because it is usually a sign of elegance and love found within someone or something, and it takes a longer time to grow to its perfection. It is also a form of a strong bond that enhances the couple to stay for thirty years in marriage.
In the modern world, anniversary gifts are made of diamonds because they are beautiful and can last for a longer period, and they have a unique shape that presents a perfect twist for the gem. Going for an alternative anniversary gift would be best if you use flowers like lilies and other facilities which are green in color.
Sometimes you may want to gift your favorite couple, wife, husband, parents, any other friend or relative who is celebrating 30 years of marriage. This article will help you with the best top ten outstanding gift ideas for both traditional, modern, or any other alternative way.
Tabletop Pearl Tree
It can make a perfect anniversary gift for a couple celebrating 30 years in marriage; the tree brings a traditional way of such an occasion. It is a subtle twist and a modern way because of its pearl accent design.
One can choose to indicate the wedding date for the celebrating couple at the base, which makes such a beautiful and ideal gift. You can order the tabletop tree online to deliver it to you wherever you are, or you can purchase it from the local plant stores near you at an affordable price.
A Pretty Pearl Clock
A pretty pearl clock can be a unique 30th anniversary gift idea since it is a better tool for time management. It will show your loved ones that you care and cherish every time you spend with them since you got married.
Anywhere they choose to place the clock, whether in the office, in the bedroom, or just in the living room, it will indicate time consciousness and discipline in running various daily activities.
A Pearl Catchall
A pearl catchall can help in styling a theme pearl gift that perfectly matches the home decor. It is always attractive and eye-appealing; hence, it will remind the couple about their special Anniversary. It would be best to choose the best color depending on the couple's color choice or their home décor to match the catchall.
The catchall is always available on home decor appliances hardware, and the cost varies from the store. The quality of the catchall can also determine how much it costs.
A Pearl Stud Earrings
Pearl stud earrings can make a perfect anniversary gift for your woman, especially when it is your 30th year of the anniversary celebration. The earrings are beautiful; hence your woman will look gorgeous in them. They are also of good quality and can last for an extended period.
This will enable her to always remember the anniversary day as she sees the earrings. The earrings can also be made in diamond to portray the modern way of the 30th-anniversary celebration. You can order online or get them from any beauty shop around.
A Tie Clip
You can choose the pearl tie clip, which is usually cool for your man to celebrate your 30th Anniversary. The pearl tie clip is made so that you can indicate some heart writings or the anniversary dates on it. This will enable your husband to remember your anniversary day, thus making it unique for the rest of his life.
A pearlized shell
It is a heartfelt framed shell that contains pearl artwork. You can indicate the anniversary date at the bottom of the frame with italics to be more attractive. A pearlized surface is one of the perfect 30th-anniversary gift ideas for the couple who likes traveling from place to place or for those who are always on vacation.
A Statement Bangle
A statement bangle gives both traditional and modern ways of celebrating the 30th Anniversary. It is a twist on pearls and is always fashionable, so it is a fun anniversary gift idea for her. Ensure that the size of the bangle perfectly fits her and that she will be comfortable in them some more years to come.
A Virtual wine tasting kit
The perfect way to celebrate many years of marriage is through this wine tasting kit that the couple uses to taste wine whenever they are celebrating any occasion or having fun together. This gift comes with an elegant bottle, and one can go for the virtual tasting using the code in the bottle.
A real sommelier always leads the virtual tasting, and it has six full individual ounce pours. It is why you better choose it for an anniversary gift idea for the 30th Anniversary.
Shuck and eat an oyster
It usually comes in a well-set box with hand shucking tools and two dozens of oysters. In some packages, pearls can be present with both oysters and shuck. This gift is perfect for the 30th-anniversary celebration for food lovers. Sometimes it is usually known as the clever night date box.
A pearl necklace
The pearl necklace starts from the solitaire, but one can buy more pearls to add to it to make it last longer so that you may use them in celebrating future occasions. For this reason, it symbolizes true love that keeps on growing between a couple in many more years to come. It is always simple but elegant gift ideas for the 30th-anniversary celebration.
Conclusion
Choosing anniversary gift ideas may be pretty confusing, especially when given a specific year of celebration like the 30th Anniversary. The above gifts can make the outstanding top ten anniversary gifts for the 30th Anniversary whether one needs a traditional, modern, or alternative gift form.
Author Bio:
Naman Modi is a Professional Blogger, SEO Expert & Guest blogger at CosmeaGardens.com, He is an Award-Winning Freelancer & Web Entrepreneur helping new entrepreneur's launches their first successful online business.