The pandemic has changed how we work now. Many companies are transitioning from working in the office to more flexible ways of working by going fully remote or opting for hybrid work environment. In order to curb the spread of Covid-19, there is the need to social distance thus working from home has become the new normal.   That said, companies are also looking to keep their people connected by having team building activities. This is important to increase productivity and to avoid burnout from staying at home and not being able to have face-to-face interaction with co-workers.
Some of the benefits of team building are:-
Improves Communication
When staff work together in a team, they communicate with each other on the task and how to get the result they want.  They will plan, strategize and discuss on how to carry out the task in the most efficient manner. By communicating, it allows them to know and understand what their team members are doing so that they can help each other to achieve their goal.
Building Trust
In order for employees to work together, they have to be able to trust one another. This way, when a situation arises, they know they can rely on each other. When there is trust among the team, they are more likely to open up and as a result, there will be more communication amongst them.  It encourages new ideas and team members are more proactive when it comes to accomplishing their tasks.
Socializing and Bringing People Together
Team building is a great opportunity to get all the team members together, especially those who not always work together. If there are employees who work in different locations, whether remote or hybrid, team building exercise will help them to build relationships. Employees who may be isolated can feel closer to the team. It can have a huge impact on how the teams can work together in the future.
Increase In Productivity
One of the importance of team building is that it can to improve the employee's productivity as well as the company's. When teams work together, everyone shares the workload and thus, the work can be completed faster. Over time, this will improve the teams' performance and makes them more efficient.  In the long run, the company will be able to achieve its target and generate more revenue.
There many types of teambuilding activities such as problem solving and collaboration exercise, drawing games that are great for communication, team bonding games like Office Trivia, organizing a community service like cleaning up the beach, a scavenger hunt and more. One of the most popular teambuilding activity is to organize a game of Bubble Soccer.
What is Bubble Soccer?
Bubble soccer is a game that involves using zorb balls which are giant inflatable balls made with plastic and filled with air. The players in the bubble soccer game have to be encased into the ball.  The upper body from the head to the midsection will be inside the zorb ball, leaving legs to kick the ball around. The players are divided into 2 teams and everyone will try to gain control of the ball as they bounce and roll around while trying knock the opposing team down.  The bubble soccer sport is exciting, physically demanding and will guarantee lots of laughter.  This unique game is a great bonding event with your co-workers.
In order to organize this game, all that are needed are zorb balls and an open space. As a matter of fact, bubble soccer is a great social distancing game because the players are confined inside the sturdy bubble.  Therefore, the players cannot transmit anything to other players. It is also not possible for the players to touch others because their hands will also be inside the bubble.  Playing the bubble soccer game involves team work and decision making to score so the competitive nature of it can help to strengthen the relationships of the team members.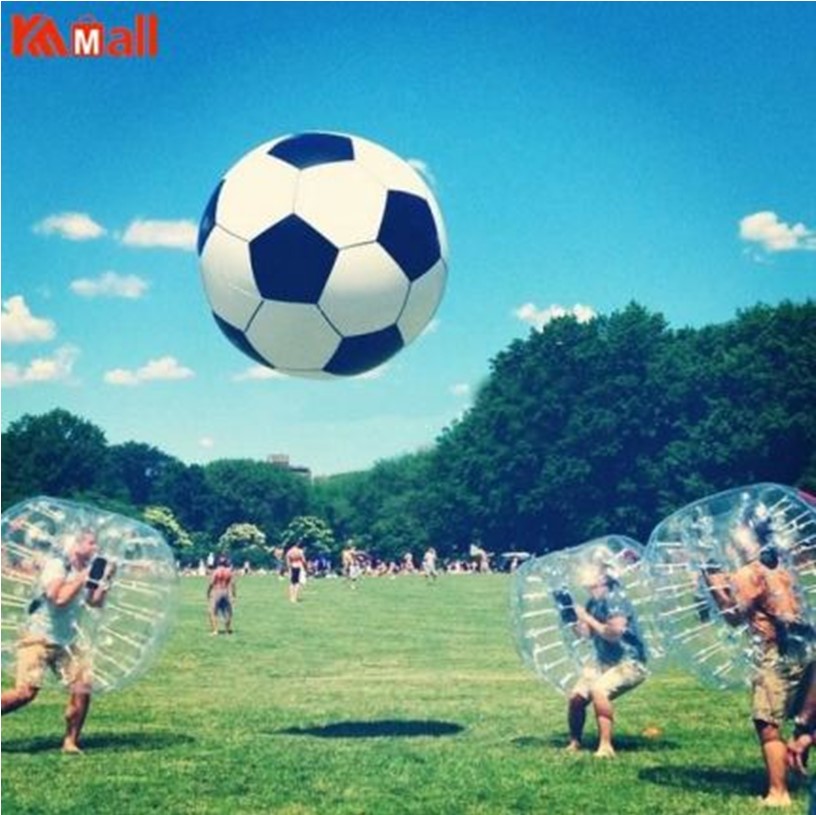 The zorb balls can be purchased at Kameymall, a renowned large-scale e-commerce trading platform that offers a huge selection of sports products that include zorb balls and air track mat. At their website, you can also find apparel, beauty and health, jewelry, consumer electronics, mobile communications, home furnishings and auto and motorcycle accessories.
Besides bubble soccer balls, Kameymall also has a range of zorb balls for other zorbing activities which are equally fun and exciting like rolling down a slope in the human hamster ball or trying to walk on water inside the inflatable ball.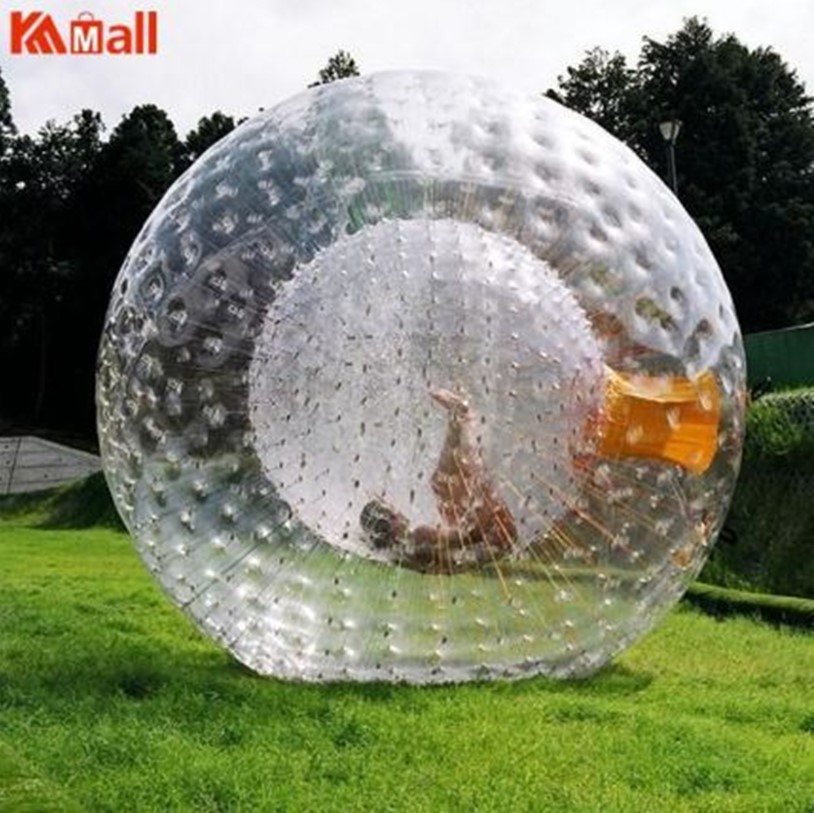 No matter if it is a once a month or every few months, team building events will give your employees something to look forward to that is not related to work. Besides keeping your team connected, these team building activities will also create a positive working environment for the employees and are good for their mental health as well.