Foot pain is a common problem these days. Every second person is facing the problem of foot pain. There can be a lot of reasons for this foot pain like overweight, hectic schedule. Today's lifestyle has become so hectic that people don't get time to rest and make their bodies fit to work the next day. Their whole day is spent roaming here and there in the office and at night when they come back home their feet are like the dead. 
There can be one solution for the treatment of foot problems that are wearing insoles. The insole is a type of removable sole that is placed on the bottom surface of the foot for warmth and to make shoes comfortable. Many orthotic insoles manufacturers are there that manufacturers orthotic insoles to treat medical foot problems. Let's briefly study the benefits of insoles.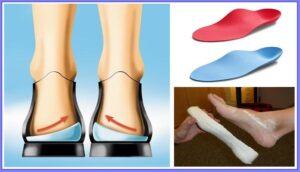 Some people are there who have the problem of flat arches. Flat arches can be a problem while walking or doing any physical activity. These insoles are properly designed to treat this problem. The insoles give a particular height to the flat arches throughout their movement to make them comfortable and easy to walk.
People having flat feet easily develop the problem of foot conditioning. This problem can lead to excessive pain in our feet that can cause hindrance in our routine lives. When you start wearing insoles you can treat this problem. This further leads to improvement in your unhealthy movements. 
You have been facing the problem of foot pain for quite some time. Foot pain caused due to any reason, your hectic schedule, or being overweight. The insoles provide you with particular weight on certain parts but also help you in reducing foot pain. These insoles act as a therapy for your foot if your feet are in pain for quite some time.
Feet guides the movement of the whole body if your feet have some problems or any pain. It means that your body movement is being disturbed. The insoles help in correcting our movement, especially in the lower body. You will see the changes within a few days after regularly wearing insoles. This will enhance your body posture that is crucial for your body.
You are facing any kind of foot problem then it will affect your performance. As an athlete, it is crucial for the proper movement of feet and body whether you have flat feet or normal. During practice, if there is any unhealthy movement then it can cause some serious foot injuries. These injuries can badly affect your game and career. To improve your performance, it is crucial to wear insoles inside your shoes for healthy movement of the body. 
There are people who generally say that they have problems in their lower back or knees. The reason for these problems can be bad foot movement. There is a connection between our feet, ankle, knees, and lower back. If anyone part is unhealthy then it can cause disturbance in other parts also. It is crucial to treat foot movement to reduce the pain in the lower back.
So, these are points that tell us why wearing insoles are effective. There are different types of insoles present in the market. Before purchasing any type of insole, you must consult your doctor. These insoles are affordable so everyone can purchase them easily. Many orthotic insoles suppliers are there that provide affordable rates.