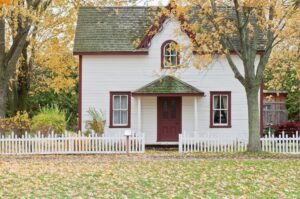 It is no secret that today, more and more people are now becoming conscious of the environment. As a result, many people are now more inclined towards eco-friendly practices in their routine lives. For instance, they are reusing items, becoming more paperless, or using different eco-friendly products. Moreover, many articles, videos, news resurface on the internet each day, emphasizing the benefits of saving the planet.
Are you an environmentalist and looking for ways to reshape your home, making it eco-friendly? An eco-friendly home will not just help you contribute to saving the planet. It will also increase your home's value and durability. So what are some of the best possible ways to help you achieve a green and energy-efficient home? Well, the list is long, yet below are some easy and practical tips that make your home eco-friendlier:
Switch to Solar Energy
Is your house on a grid that receives energy from non-sustainable sources, such as oil or gas? Then, it's time to switch to a more environmentally friendly option – renewable energy. A practical example of renewable energy is a solar panel. In this technology, the system utilizes sun energy and transforms it into electricity for your home. Using solar panels, you can play your part in eliminating the emission of fossil fuels. So make sure to look for the best solar panels that help you consume clean electricity and reduce your electricity bills. While installing the solar panel might seem expensive. Yet, the benefits it offers, in the long run, are worth your investment.
Don't Forget Insulation
One of the easiest ways to make your home eco-friendlier is by reducing energy consumption in your house. And what's the most effective way to minimize energy consumption than to pay attention to the insulation. Unfortunately, chances are your old insulation might have degraded, causing leakage. That is why you need to install new insulation that helps you prevent reheating your home all day and night. The best part about installing good insulation is you can save significant money on your energy bills. Is it confusing you which places in your home are in dire need of good insulation? Well, there are many possibilities, such as walls, roofs, windows, etc.
Install Smart Meter
Do you keep on forgetting to switch off your heater when even not in use? You might not be alone in this dilemma. Some people often ignore switching off their heaters. However, doing so will contribute to plenty of unnecessary consumption, leading to high utility bill costs. Keep in mind; your heater and boiler are the most significant energy consumer in your house, especially in winter. Therefore, to avoid high bills and energy wastage, a better option is to install smart meters. The option is perfect for those households who wish to keep an eye on their energy consumption and reduce their carbon footprint. The developers of these meters have them programmed to only switch on at a particular time of the day.
Select Low VOC Paints
Are the color of your walls getting old and chipped? Maybe it's time to have fresh new paint. Adding a new coat of paint is the best solution to add appeal and value to your house. Choosing the colors for the new paint might be a thrilling experience. However, while selecting the right color, don't forget to check the paint material. It is recommendable to apply paints with non-VOC or low VOC compounds. It is because paints with Volatile Organic Compounds contain toxic elements that may harm human beings and animals. In addition, when the paint dries out, it may release harmful chemicals, polluting your house's air and adversely affecting people's health inside the house.
Make Recycled Materials Your Friend
One of the easiest ways to ensure environmentally friendly practices at your home is by paying attention to recycling materials. For example, you might have certain items in your house that you only used once and are planning to throw away in the dumpster. These may include a broken kitchen chair, a paper bag, etc. A best practice is to reuse or recycle these items instead of dumping them in the landfill. Moreover, you can also embrace purchasing pre-used items to save money and save the planet. Even if you are doing a small renovation project at your house, your priority must be to buy reclaimed materials. Reclaimed materials are always in good shape, free of any rust or any other damage.
Save Water
Energy consumption is not the only harmful factor to our planet; water plays a crucial role. Unfortunately, most people often overlook this factor. You might not even realize how excess wastage of water in your household may negatively affect the environment. Therefore make sure to turn off the taps when not in use. For instance, while brushing your teeth or shaving, don't let the water run the entire time you are brushing. Moreover, you can also use low-flow showerheads and faucets to save water and money. Finally, don't forget to fix the plumbing lines that are causing leakage to eliminate water wastage.
Grow Plants
Another effective way to make your home eco-friendlier is by adding plants to your home. Plants add a fantastic appeal to your home and also improve the overall air quality of your house. So look for the plants responsible for reducing air pollutants, such as carbon dioxide, formaldehyde, mercury, and benzene, harmful to human health. Taking care of the plant isn't easy, yet the benefits it offers are worth your efforts. Moreover, have you noticed some pests, mites, or bugs around your plant? Your first choice might be to purchase a robust chemical product to kill them. However, that might not be a wise idea. Instead, you can find more natural solutions, such as neem oil
Final Words
The climate issue is not a new problem anymore all around the globe. However, many people are now taking the initiative to save the planet by adopting eco-friendly practices in their routine life. And while many people believe practicing eco-friendly habits to make the home more sustainable can cause a considerable dent in the pockets. The truth is far from it. You can always start with small and budget-friendly projects and see a significant difference.