Do you want reliable and protective packaging for your valuable products? Are you not satisfied with the current packaging that you are using for your retail products? Or do you get complaints from your customers regarding product damage during shipping or transport? Then you need to change the packaging of your products.
Your products need packaging that can protect them well and present them attractively on the retail shelves. The packaging must work as a marketing tool for your brand and keep the products secure during shipping, storage, transport and retail handling. To fulfil these requirements of your product, you need custom packaging that is tailor-made according to your product dimensions and needs.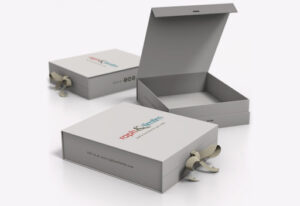 Rigid Material Being The Most Practical And Impressive Option For Packaging
Among all the packaging materials, rigid packaging is undoubtedly the most impressive one. It is due to some distinct characteristics that rigid boxes have. A few of them are:
It is the sturdiest and tough packaging material

Rigid boxes are durable and long-lasting

These add value to the product

Rigid packaging is secure for luxury and fragile products

It can withstand pressure and bumps

Rigid packaging provides protection against external factors like excessive heat, moisture, and dryness. 

It has a smooth exterior and makes the products look more presentable

Rigid boxes provide an ideal substrate for customizations.
Custom Magnetic Rigid Boxes – A Stylish and Useful Packaging Design
There are different designs and variations of rigid boxes. One of the most useful and practical types is the custom magnetic rigid boxes. These are designed to secure products effectively with the help of magnetic closures that keep the packaging intact. These boxes make the packaging very convenient, be it for any product. You can easily open and shut the magnetic closure boxes with a swift move. What makes these boxes stand apart is the simple yet classic design. It consists of two flat magnetic plates put at the point of the divider in the rigid box. The flaps of the rigid box come together when the magnets pull each other close. The box gets shut securely due to the magnets at the point of division. This makes the contents of the box securely packed inside. These form impressive wholesale rigid magnetic boxes that look elegant and have the efficient functional capability. These are also called flip top box with magnetic closures.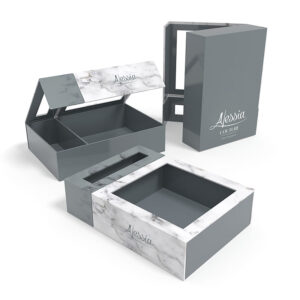 Features That Make Custom Magnetic Rigid Boxes Distinct From The Rest
These wholesale rigid magnetic boxes are the top choice for many luxury brands. They want their products to be secured and presented stylishly in the market. There are several reasons for the brands to use these boxes for packaging of retail products:
These boxes are luxurious packaging that complements the luxury products of most brands

These are impressive and a great option to send promotional and decorative

magnetic rigid gift boxes

as pr packages to clients and influencers.  

These boxes give the luxury brand an edge over their competitors as they have advanced and trendy packaging ideas.

This packaging impresses customers and adds value to their unboxing experience with the exciting magnetic closures.

These boxes add to the product's perceived value and imply that the products inside are expensive and high-end. Also, as this packaging is expensive and high-end itself, brands utilize it to pack their most expensive and valuable products.
How To Further Enhance The Look Of Wholesale Large Magnetic Rigid Boxes
You can make your products stand out by working on their packaging. With these amazing looking rigid boxes that are classy, you can add some extra flair by customizing them with attractive features. You have multiple options to adorn your boxes and convert the simple boxes into large rigid magnetic closure gift boxes that look special, stylish and exclusive. You can add the extra flair and value with the help of the following features:
Add-Ons To Embellish Your Product Packaging
As the name suggests, add-ons are additional features that make your products look all the more attractive with highlighting elements. 
You can adorn your rigid boxes with these creative add-ons to make a statement in the retail world and make your products stand out with their distinct packaging.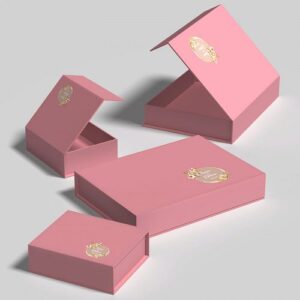 Emboss / Deboss
Are you looking for an up to the mark packaging for your luxury products? You can have embossing and debossing to give a high-end look to your rigid magnetic boxes to make them stand out with an extra tinge of rise or depth visually as well as texturally. 
Embossing or debossing help highlight your print designs, brand logos, images, watermarks, etc., and give your packaging a luxury look. These add a sense of sophistication and class to minimalistic designs. These are very suitable for thick materials like rigid packaging. 
Window Patching
Do you want to display your product without being exposed to the external environment? Do you want your customers to see your product without opening the rigid box? Window patching is what you need to add to your packaging design to let your customers have a glance of your product while keeping the packaging closed and the product safe from external factors. Window patching can go remarkably well with rigid boxes and makes the packing very user-friendly and practical.
Spot UV
Do you want your customers to have an amazing unboxing experience? Do you want them to flaunt your product in elegant packaging and let the audience wonder how it feels? Then you must invest in custom magnetic rigid boxes with spot uv treatment. Your packaging itself will promote the product. Our Spot UV technique can give your packaging an eye-catching look. Therefore, you can create large rigid magnetic closure gift boxes by incorporating these attractive add-ons that don't let your products' packaging remain mainstream.
Hot stamping / Foiling
Do you want your rigid packaging to look outstanding and shine on the retail shelf with exciting effects? Then foiling is the way to go. When you opt for a smooth-looking magnetic rigid gift box, then foiling can add the right amount of bling into it. This will add a reflective, metallic or holographic effect to your design details according to your choice.
Create The Most Impressive And Worthwhile Packaging For Your Luxury Products
Rigid boxes make impressive and durable packaging for your valuable products. These add value to the product and make it look high-end with stylish and fine packaging. Rigid boxes with magnetic closure keep the products safe and improve customer experience with the stylish closing technique, which is convenient for the users. Shop Rigid Boxes manufactures high-quality packaging for your products according to your product and brand requirements. You can avail of a discount of 20-40% depending on your order. Not just this, you can also get free shipping by ordering from us. Just call us and let us know your packaging requirements.