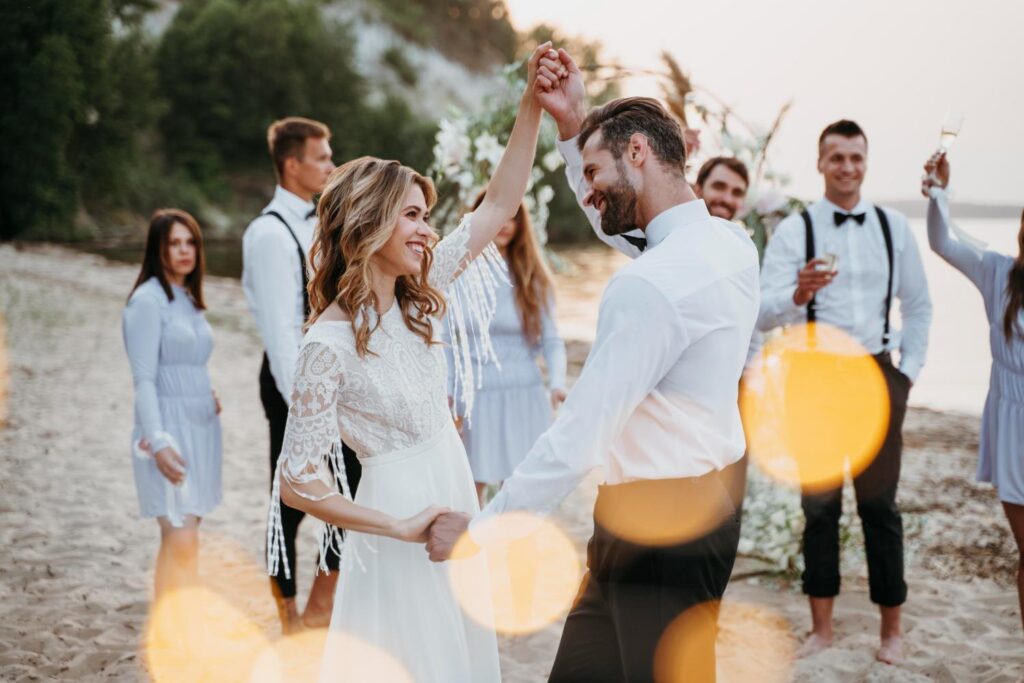 Congratulations on your engagement! Your wedding day is one of the most memorable and special days of your life, and choosing the perfect location is crucial to make it unforgettable. There are countless places you could say "I do" but few are as enchanting as Greece. This Mediterranean country has become a top destination for weddings, and it's easy to see why. In this article, we'll take you through the five most romantic and picturesque destinations in Greece for your special day. And the best part? You can even have your wedding planned by Weddo.agency, who will take care of every detail and leave you with the perfect day to remember.
Here are the most beautiful locations you can approach for your wedding
Santorini:
Santorini is perhaps the most famous island in Greece, thanks to its stunning white and blue architecture and unforgettable sunsets. The island is a perfect destination for a romantic wedding, with venues ranging from clifftop villas to beachside resorts. The best time to have your wedding here is from May to October, when the weather is warm and the skies are crystal clear. Santorini's breathtaking views and natural beauty will create a magical atmosphere that will stay with you forever.
Mykonos:
Known as the "Island of the Winds," Mykonos is another popular destination for weddings in Greece. It's famous for its vibrant nightlife, sandy beaches, and stunning sunsets. Mykonos offers a variety of venues for wedding ceremonies and receptions, from luxury hotels to rustic tavernas. The island's white-washed buildings and blue-domed churches will add a unique charm to your wedding, creating a memorable and beautiful day.
Thassos:
Thassos is an undiscovered gem in the Aegean Sea, perfect for couples looking for a picturesque and peaceful wedding location. The island's lush forests, crystal-clear waters, and charming villages offer a serene and romantic atmosphere. Also, if you want to get married in Thassos, Weddo.agency can help you plan the perfect wedding, from the ceremony to the reception, ensuring your special day goes exactly as you want it to.
Corfu:
Located in the Ionian Sea, Corfu is the perfect destination for couples looking for a romantic, luxurious wedding. The island is known for its Venetian architecture, charming villages, and beautiful beaches. Corfu has some of the most elegant Venetian mansions that can host your wedding party and reception, making your day even more special.
Rhodes:
Rhodes Island, with its medieval castles and ancient ruins, is ideal for couples who want to add historical charm to their wedding day. The island has some of the most beautiful beaches in Greece, making it perfect for beach weddings. Rhodes has many stunning locations for wedding ceremonies and receptions, from ancient ruins to luxury villas.
In conclusion, Greece's unique beauty, rich history and romantic atmosphere make it a dream destination for weddings. Whether you're looking for a beach wedding, a rustic taverna, or a luxury mansion, Greece has everything to offer. We hope that our top five choices for enchanting wedding destinations in Greece have inspired you. And remember, if you need any help planning your dream wedding, Weddo.agency can take care of everything and leave you with the perfect day to remember for a lifetime.