Having juice everyday morning is a great habit especially for those who want to lose their weight as less as possible. But, most of the time, very few of us don't have any budget to invest in order to buy the best juicer for them.
That's why they consider the cheapest juicer so that they can make juice. Needless to say, buying the cheapest juice is nothing but a bad decision for you. Instead, you should buy a high-quality blender so that you can use the blender to blend food as well as to make juice with food.
Yes. As an expert in the kitchen industry, I'm suggesting you buy a high-quality blender instead of buying the cheapest juicer. Thus, you'll be able to make juice with the same blender.
In today's article, we're now going to break down with you how to use a blender as a juicer. Let's look at a glance!
Tips On How To Use A Blender As A Juicer:
Generally speaking, making juice with a blender is nothing but fun once you know a few easy-to-apply steps before making juice.
At first, take a few seasonal fruits in order to take the flavor of seasonal fruits. Seasonal fruits are such ingredients to make juice that everyone loves.
After taking a few seasonal foods to make juicer, now scrub them with a stiff brush. Very few of the fruits are covered with chemicals as chemicals are used to enlarge food.
Once you've scrubbed the fruits with a stiff brush, now isolate the rotten parts of the fruits. It's a mandatory part of keeping your health stand out. If you don't isolate the rotten part from the fruits, then you're going to make undrinkable juice for you.
After isolating the rotten part from the fruits, now peel the fruits with a peeler. However, some of the fruits don't need to peel them as their upper portions are also eatable.
Chunk The Fruits In Many Pieces:
Now, chunk the fruits in many pieces. The reason is very simple. Your blender will easily blend the small chunk in order to make juice. Don't try to make juice from hard food without chunking them.
There are a few fruits which require some water to make juice with them. Especially, the fruit that is hard and dry.
Blend The Fruits With The Blender:
After adding some water if it needs, now switch on your blender and then blend the fruits. At the time of blending, make sure you're making balance.
Strain The Fruits With A CheeseCloth:
Right now, take a jug and a piece of cheesecloth so that you can filter the fiber and pulp of food with the cheesecloth. As you're using a blender as a juicer, this is a mandatory part for you.
Hurry! Your juice is now ready to drink. Now take a glass and enjoy the taste of the juice.
The accessories You Need To Have To Make Juice With A Blender: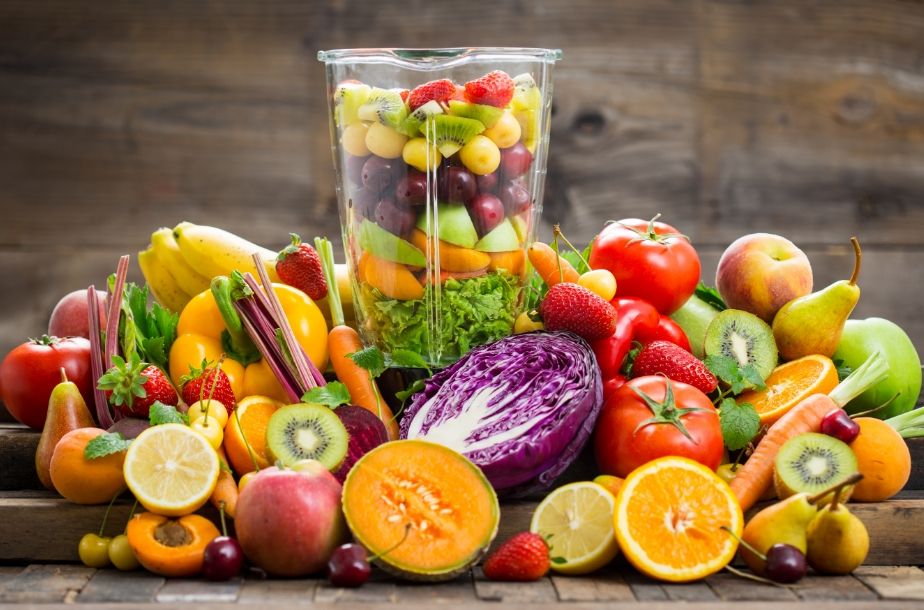 Not only making juice with a blender but also whenever you try to make juice, you have to have a few common accessories that are required during making juice. Think of you, we've enlisted the most common accessories you need to have. Look at a glance!
Stiff brush;
Strainer;
Blender;
Peeler;
Jug;
Spoon;
Knife;
Serving glass.
Final Verdict:
In short, we're broken down on how to use a blender as a juicer. Let us know by commenting if you have any more questions about the topic.