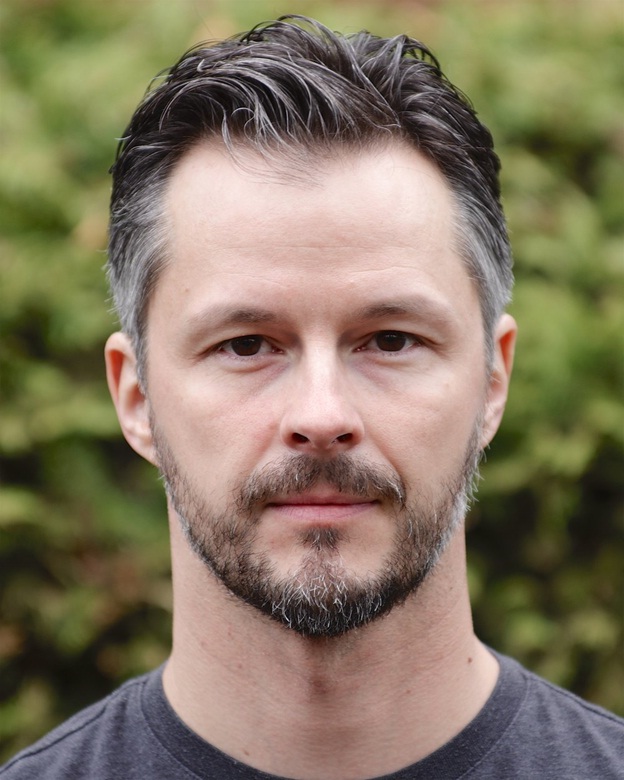 Mark Hauser was born in Michigan and spent most of his formative years in the Great Lakes area. Hauser and his family currently make their home in Montreal, Quebec, and he holds dual citizenship in the United States and Canada.
Voice actor Mark Hauser got his start in voice and on-screen acting 25 years ago. Directors describe him as a natural for both jobs. They especially seem to appreciate his neutral accent, which does not give him away as either an American or a Canadian.
Hauser has a natural ability to pick up whatever accent is necessary to bring his characters to life and make them authentic to his audiences. Having this talent means he never runs out of opportunities. His agent in Montreal, K.L. Benzakien, remains quite busy answering inquiries about the actor's availability.
Mark Hauser's Talents Go Far Beyond Drama
Audiences in both the United States and Canada have come to appreciate Hauser's talents when it comes to playing or voicing dramatic roles. However, he is also skilled at playing and voicing characters whose main contribution is comedic relief. Thanks to his keen attention to detail, Mark Hauser has been able to add vibrancy and authenticity to every role he plays. This is true whether his character is attempting to be dramatic, funny, or something in between the two.
Audiences and directors have described Hauser's characters as deep and multi-dimensional. They can see beyond the funny or serious persona of the characters he plays and view them as complex individuals with many sides to them.
Live-Action and Animation Performances
Mark Hauser has also applied his extensive acting talents to live-action and animated movies and television shows. Examples of his work include narration demo projects, video game voice-overs, and commercial voice-overs.
Hauser's work over the past 25 years has had him acting alongside some well-known names in the entertainment industry, including Jennifer Love Hewitt, Michael Madsen, and Nathalie Zea. A recent animation project he completed was voice work in the Netflix Original animated movie, SAHARA.
How Mark Hauser Brings His Characters to Life
Before he plays or voices a character for the first time, Mark Hauser visualizes how the ideal personification for that character would look. He firmly establishes how the character should speak, walk, and dress while also developing the character's mannerisms. Once he has clarified each of the character's attributes in his mind, he moves on to think about how that character will respond to specific situations.
Mark Hauser feels that defining each character he plays is essential before he feels he can immerse himself in becoming that person. He does not want the audience to see his own personality at all, only that of the character he is playing. The biggest goal he has when he steps on the stage is for his character to come to life while he personally fades into the background.