This week, we've seen the very first of the promised Netflix Top 10 lists released.  Now we've finally been given at least a little data insight into the streaming giant's weekly performances, what does the first week have to say for itself? We turned to the entertainment attorney at Blake & Wang P.A, Brandon Blake, for the news.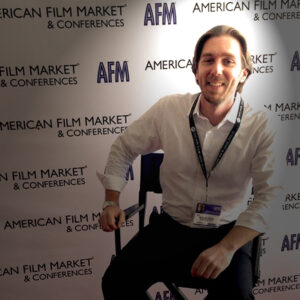 New rating data
The newly announced weekly Netflix Top 10 lists form part of a newly-announced Top 10 system that will finally provide some key insights into the state of viewing on the network. We've also finally seen the much-criticized (and rather ridiculous) '2-minute view' standard ditched. Instead, we get rankings by overall hours watched. While this is a stat that skews slightly in the favor of longer programming, it's a far more meaningful statistic overall, and a good start.
This makes Netflix, of course, one of the first streamers to give us any clear information of viewing figures at all. In particular, we've seen the Tech-Giants-turned-Streamers, like Apple TV, play all figures tight to their chest unless compelled by law to release them. With Nielsen still struggling to adapt to the streaming era, it's left advertisers and other interested parties adrift without the data they need.
While Netflix's new offering is far from comprehensive, it's more than we've had to date. With that said, what does this week's list have to say for itself?
South Korea represents again
Arcane and the spooky Korean supernatural Hellbound are the chart-toppers for the TV lists this week.
Arcane, an animated series borrowing from the League of Legends Universe, clocked up 38.4 million hours of viewing for the week of November 15-21st. This gives it the English-language lead. Yet Hellbound managed to surpass it, with a surprising 43.5M hours streamed for the same period.
So it seems the era of foreign-language titles is here to stay, as we also see The Queen of Flow, the Colombian telenovela, cranking out 38.6M. This, it must be said, is considerably ahead of the second Tiger King season, the second-place English-language title, which has 30M hours. Narcos: Mexico, Maid, and Cowboy Bebop, Dynasty, Locke and Key, You (Seasons 2 and 3), and Big Mouth round out the English-language list.
On the foreign-language side, there's plenty of fun too. South Korea represents again at 3rd place with Squid Games, followed by several key Spanish-language offerings.
Overall, it's interesting peek at the state of the general streaming trends we've already identified, especially the rise and rise of smart Korean horror/supernatural storytelling as a somewhat mainstream genre. It's unsurprising to see Spanish-language items dominate otherwise, either, with it being widely spoken domestically.
Where to from here? Will the other streamers follow Netflix's example and start disseminating more data, or will they double down on their air of mystique? At least we have the beginnings of some meaningful data collection for one of the largest streamers currently operating. For now, that will have to do. We will, as always, keep an eye on further developments for you.