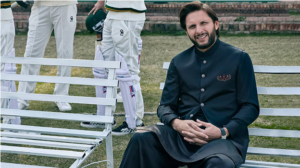 Let's talk about a brand that is providing and proving to be in the a-game of fashion for men and women as well. The brand has an eye for the details and aesthetic clothing stitching including the designs and fabric and the well thought out process of providing the customers products worth of their money. From affordable range of clothing to the finest fabric quality including outfits for each season and occasion that always steals the deals in the collections every year – Dynasty is the name for it.
The brand has been in the fashion game of Pakistan since 1965. The brains behind the brand had a vision and an eye for unique fabric selection and weaving of clothes that has made the brand be unique and different from all the other brands.
Dynasty has unstitched, stitched and accessories at their platform which you can purchase from. The unstitched collection has fabric choices to choose from like cotton, luxurious cotton, silk, cotton blend, liquid ammonia, indigo classic kurta collection and royal shirting collection in their menswear collection that is the widest range of fabric that a brand provides. You can style these into your own choice of clothing style. These are perfect for gifting to your friends and loved ones. The unstitched collection has fabric that is suitable for all our ages.
Stitched collection includes shalwar kameez, waistcoats, kurta trouser, kurta and bottoms are available in their menswear collection. These options are the best to choose to wear on Eid, weddings and festive occasions. Your mehndi and nikah look will be completed with the unique kurta pants and shalwar kameez looks adding it with a waistcoat and completing your fashion look of the day. The brand is providing these in the fabric that is suitable for all seasons. Including wool and embroidered cotton and cotton blends that is an amazing collection to choose from.
Womenswear is called Seran of dynasty clothing which is a statement for their style of clothing including the designs and embroidery, fabric collection, stitching materials, threadwork and accessories used on it. Luxury lawn, winter casual, winter unstitched and lawn clothing collection are filled with intricate details and unique choice of fabric. The collection is an epitome of class and beauty that defines the modern day women. The bold and soft colors including the floral prints and fabric has made its way into our hearts.
Dynasty clothing has to be our most favourite low-key brand that makes the best and at the affordable price range including putting the customer's choice on high priority. All the complete and entire range of the dynasty is available at LAAM. The platform is providing you all the collections including menswear, womenswear, accessories and the best part of outfits being on sale at one platform with just a click away.
Visit www.laam.pk now and grab the brand's collection at amazing discounts and experience the worldwide shipping and customer care that is available for you at one click. Experience the online fashion consultancy of LAAM for your dynasty outfits and look your best! Your clothes will be your best friend when you wear them from the dynasty collection and it will best purchase you make this year! 😉
click here for more articles