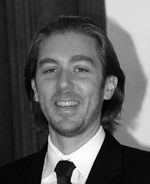 Against trend for other streamers and their previous earning reports, and with no real reason given, Comcast has failed to disclose numbers on Peacock signups over the last quarter. This comes after a Q3 earnings report of a $230M surge in revenue, with a $520M adjusted loss relating to the NBCUniversal streaming service. That's a tempting increase in revenue over Q3 2020 ($41M), but almost twice the adjusted loss ($230M) from the same time period. We turned to entertainment attorney and influential Hollywood expert, Brandon Blake, to break down the results more clearly.
Sign-ups not disclosed
The failure to disclose sign-up figures for the period is an odd one. All we got was a vague 'few million more' subs and 'more' monthly active accounts. This would have built on the 54 million sign-ups and 20 million monthly active accounts that were confirmed at the end of Q2 in July.
Peacock, despite being a latecomer to the streaming wars, was one of the first to embrace a free AVOD tier as well as 2 separate premium subscription options, which makes it an interesting test case. To date, most Peacock subscribers are on the AVOD tier.
Alongside the vague subscriber reference, we got only limited chit-chat along the lines of "everything is headed in the right direction," and "nothing is different from a trajectory perspective than it was last quarter". Supposedly, metrics are up, they are "way ahead of where (they) expected to be, and usage is "great", but they seem in no rush to prove that, or even talk about it.
Overall earnings are strong
Comcast itself reported strong earnings for Q3, with gains both related to the Olympics and its advertising revenue alongside broadband customer gains. This makes it odder than ever that Peacock didn't even get a nod until an hour into the call.
While the Olympics was clearly a driving factor for many Peacock viewers, critics are notably split on how the streamer marketed their content, with some claiming it was difficult to even find Olympic coverage on Peacock. Still, we see $1.8B in ad revenue attributed specifically to Olympic advertising broadcasting. Peacock has been leveraging live news and sports converge as a subscriber drawcard, too, being one of few streamers to offer this.
Their original content offerings, however, have been hampered by coronavirus-related production delays, although promises that this will be rectified and that we will soon see a slate of Peacock Originals have been plentiful. The day-and-date release for Halloween Kills, however, gave it a surefire boost as fans of the popular spooky franchise eagerly awaited its Halloween release. Even here we are not given specific viewership numbers, however
Peacock still seems to be strongly lacking a 'breakthrough' series to entice new viewership, as Apple had with Ted Lasso and Disney with The Mandalorian. The closest to date has been La Brea, and it simply doesn't compare.
Overall, it's notably odd how little attention Peacock attracted in their earnings report, given we are now firmly in the era of content streaming. Is this simply playing their cards close to their chest, or is there another reason for the marked reticence? It's a situation the Blake & Wang P.A team will be keeping tabs on for you.