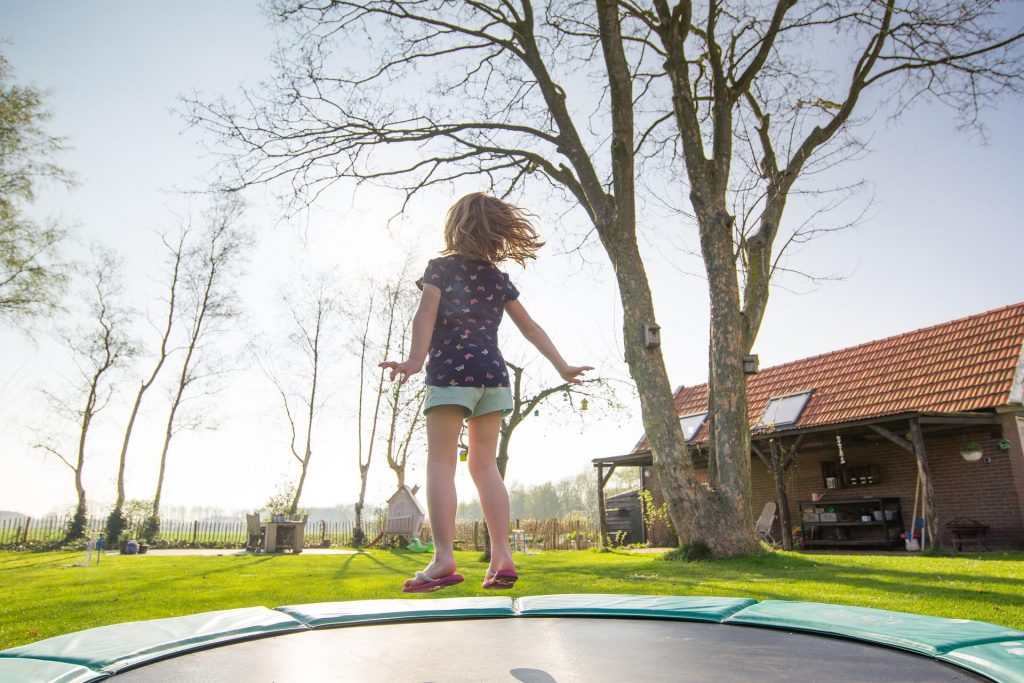 Purchasing a trampoline is an excellent method to keep the entire family active and entertained for several hours. Trampolines are great because you can never outgrow them. You may bounce around on one at any age, and they can even be used for workout programmes!
Buying a high-quality trampoline or a cheap trampoline appears to be a cumbersome and confusing task, right? However, it isn't as simple as that. There are a lot of things to think about while buying a trampoline.
To begin, there are numerous trampoline types to select, as well as different sizes and safety features. Many modern trampolines are designed to blend in with your backyard decor, so they have a range of features.
Few Things To Consider When Purchasing A Trampoline.
To narrow down your trampoline options, decide which features are most important to you. This can help you eliminate models, sizes, and brands that do not meet your needs and expectations.
Make a list of all the things that are absolutely necessary, some that you'd like to have, and some that you shouldn't have.
Keep the following factors in mind when looking for a trampoline:
Which shape is ideal for your outside area? Which forms do you avoid because of a lack of room, safety concerns, or cost?
1. Size –
What are the smallest and largest objects that will fit in the area you have available?
What is the least trampoline weight limit that will support the combined weight of the people who will be utilising it?
2. Shape –
Think on the frame's shape, weight, and material. To guarantee that your trampoline lasts a long time, make sure the structure is sturdy, especially if it will be used regularly.
3. Steel springs –
Most trampolines use steel springs to connect the net to the frame. Springless trampolines, on the other hand, are available! If you wish to use springs, you can use high-tension (limited bounce, firmer net) or low-tension springs (higher bounce, softer landing).
4. Trampoline Safety Nets –
While a trampoline safety net is not required, having one put on any elevated trampoline is a good idea. Every above-ground trampoline we offer comes with a safety net.
5. Bottom Attachment –
Consider how the net will attach to the frame if you're buying a trampoline without one. An attachment that forms a seal around the container's bottom, such as hooks or a heavy-duty rope, is preferable.
6. Jumping Mat –
If you want to use your trampoline frequently or live in an area with changing weather, a high-quality jumping mat is advised (hot and cold, rain, snow). Pay attention to the amount of stitches in the mat and choose "waterproof" types if you have a lot of rain or snow!
7. Safety pads –
These pads are placed on the trampoline's side to prevent fingers, toes, and hair from becoming caught in the springs. This pad must fit snugly over the edges and give some cushioning in the event that someone falls on top of it.
Trampoline ladders and an entry closure are two other safety features to consider acquiring. You might want to add stronger stitching all around to prevent rips.
8. Cost –
The trampoline's cost will, of course, be a decisive factor. Spending a little more money on a better trampoline will save you money in the long run. Cheaper ones will not last as long and will likely need to be replaced after only a few years.
9. Assembling –
Consider how much time and work you want to devote into assembling your trampoline. Some designs can be completed in a matter of hours and do not require the use of any special tools or equipment. Some, on the other hand, are more difficult to put together and may even necessitate professional aid.
Last Thoughts
You might be surprised at how much thought goes into buying a trampoline. You'll have to consider all of your options to find one that will fit in your backyard while keeping your family safe!
Take a look at the possibilities offered at Family Leisure if you're not sure which trampoline to acquire! Trampolines are available in many sizes, forms, and styles.
Also Read Interesting Articles At: Dreams Wire.