Moving to a new place is a significant milestone and a big reason for celebrations and presents. When your friend or any family member purchases a new home, a thoughtful housewarming gift is something that they will surely appreciate.
Finding a present can be very confusing. However, there are different gift options available, starting from personalized art pieces to décor items. You just have to find the appropriate one.
Sometimes, new homeowners find themselves short of funds. So, housewarming gifts are an excellent way to help them out, whether with décor items or something practical to use every day.
The personalized housewarming gifts with a loving note will make a huge difference. These unique gift items will add style to their interiors, and they will treasure them forever. The following are some unique gift ideas:
Gift Beautiful Photos for Decoration
If you have good photography skills, click photos of flowers, beaches, mountains, or buildings. Then, get them printed on a blank canvas which the homeowners can hang anywhere in their home. It is a beautiful gift with your personal touch and affection.
It is something that homeowners will surely appreciate and can use to decorate the blank spaces of their home. It would be best to create personalized canvas prints with photos of homeowners.
They will be delighted to see their precious memories on a canvas. Moreover, it is the best way to transform the entire look of a room and create a focal point. Also, it is a classy print that includes a sentimental touch.
Personalized Mugs and Coasters
Another exciting and practical gift item is personalized coasters. For instance, customize tile coasters by including pictures of the couple on the top of wooden coasters. Mix the colors in a way to ensure that each coaster is different.
Pair the personalized mugs and make sure that they look matching when you keep coasters on the top of them. IT is a beautiful gift item, especially for tea or coffee lovers.
Customized Home Portrait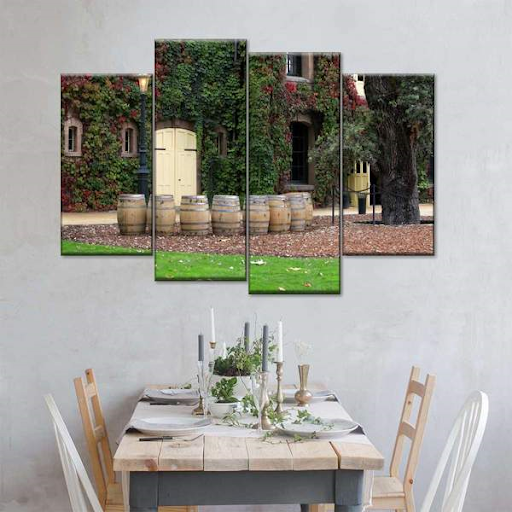 Do you plan to give something unique and special that homeowners can display at their home? If yes, then a customized home portrait would be really a fantastic gift item.
You can get a personalized picture of their house with their names, address, or date of entry. You can print them in different formats or sizes as per your preference.
This personalized gift item will stand out among other presents, and they will like it a lot and cherish it forever.
House Plants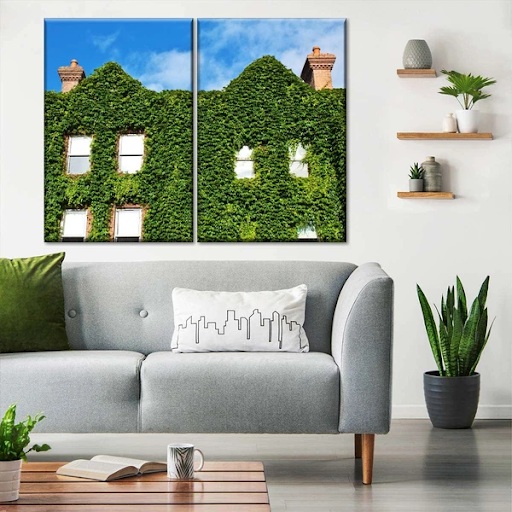 Plants provide a burst of color to the interiors. So, help the new homeowners to add a style and natural element to their home with indoor plants. They are easy to care for and can brighten up the space easily.
Moreover, they can control the indoor climate of any space and can keep your friends or family members comfortable year-round. When you add them to your place, they make your home feel more inviting.
Gift a Wine on Housewarming
Wine is one of the most traditional and classic housewarming gift items. Gift a wine of your favorite label or something you feel homeowners will surely like and appreciate as a present.
For more impact, give a delicate piece of glassware with good wine. A pair of fine wine with breathtaking glasses is an excellent gift item. This present looks sophisticated, stunning, and expensive to give for a housewarming gift.
Cozy Throw Blankets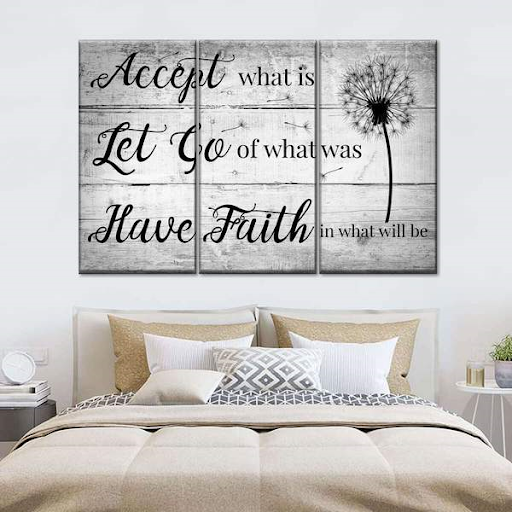 Give a glamorous accent that can keep homeowners cozy and warm in winters. For example, a faux animal fur throw blanket is super soft, fluffy, and an excellent gift item. Moreover, it is an animal or skin-friendly thing made without harming any species.
You can also get throw blankets personalized with customized photo prints of your choice. It is a unique, colorful, and beautiful way to add a personal touch to a gift item.
Macrame Picture Display
Convert your relationship or bond into unique and eye-catching wall art. It is an artistic photo display item to show off photos, postcards, or any art piece.
It is a simple yet unique gift item that can add warmth and texture to the interiors. Moreover, it is an eco-friendly and durable décor item that one can use to decorate both interiors or exteriors.
Scented Candles
Scented candles are traditional gift items that one can give. So, look for scented candles that fit the season. For instance, apples in the fall, green tea in winter, floral scents in spring, and mangoes in the summer season.
Essential Aromatic Oil Diffuser
Essential aromatic oil diffusers are excellent gift items with various benefits. First, they will help the homeowners to relax or create a calm and zen aura in their home. Second, you can purchase them at an affordable price.
Third, it works for almost six hours and is easy to carry from one place to another. Moreover, they are available in various styles or colors.
Bonus Tip
A housewarming gift should complement the personality of the homeowner. If you are not aware of their tastes or likes, then buy something functional.