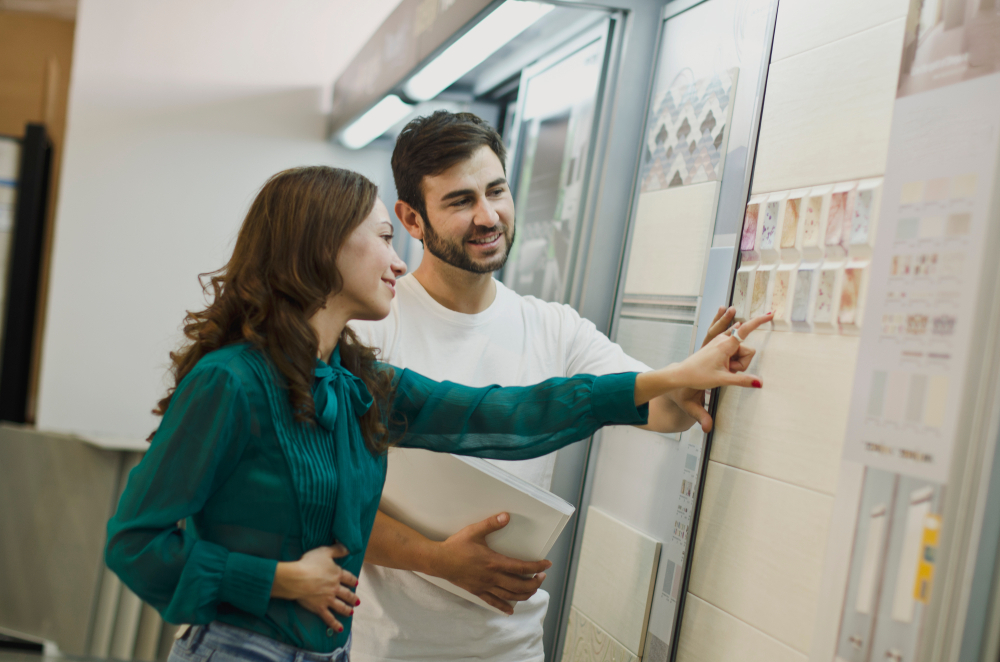 As a natural stone, marble is an exotic choice for homes and commercial areas. Its unique texture and uniform base color are all you need for attractive flooring material. However, white marble is not only applicable for flooring tiles or slabs. These white beauties offer many great benefits. Calacatta gold marble, for instance, is a perfect choice for kitchens and baths alike. 
Furthermore, you can take your home interior and its value to the next level by picking the right thickness, color, and veining pattern. In this case, many types of white marble are available out there with new and advanced textures due to the latest techniques. From black to gold and blue veining patterns, white marble is truly a one-of-a-kind type. 
hat's here to explore?
From the wide range of white marble types, here are the six prettiest and functional ones. Here are the marble types you can choose from:
Calacatta white marble
Carrara white marble

Statuary white marble

Bianco Lasa marble

Macael white marble
Calacatta is a natural white extract from the regions of Italy. It has a broken white texture with a light grey veining pattern and dotted notes. Moreover, it has a naturally chromatic tone that is ideal for white kitchens and other white themes. Also, you are more likely to find this Italian beauty in many architectural projects (historical and residential). Nowadays, more and more people use it as a luxury in their homes and commercial hotels. Well, you have the option to buy calacatta marble from the best tile store online. 
Best for:
Along with its visual appeal, its warm white tone and grey/beige veiny pattern make it ideal for kitchen and bath counters.

In addition, it is best for whole tiled floors, backsplashes, and fireplace surrounds.

The perfect choice for all-white kitchens and bathrooms!
If you live in the USA and you have to transform your home into a luxury touch then buy this marble from an online tile store at fair prices. Calacatta gold exhibits an undeniable beauty with its gold veiny pattern and design. This white type is timeless, classic, and versatile in most scenarios. Moreover, its slabs look ethereal with its grey, gold, and white streaks of colors on its top surface. Also, it exists in many thicknesses. Now move to its applications.  
Best for:
Calacatta gold applies to many home interior elements such as entryways and wall coverings.

Similar to calacatta white, this marble is also suitable for kitchen countertops.
Famous by the name of Bianco Carrara, this white marble type consists of shiny particles on the surface. It has a greyish white base color with fine grey lines. In the same way, its design is spread all over the slabs. Due to its sheer white appeal, it offers many uses.
Best for:
Some of the best kitchen and bath counters are Carrara white marble. 

In addition, it is the best marble for shower walls, backsplashes, and fireplace surrounds.

Also, you can turn its spare pieces into a tabletop.
Statuary white is a beautiful blend of white and dark grey color. Unlike best Calcatta gold marble quartz, this one has a white base color with a striking dark grey design on its top. Furthermore, you will find some hues of indigo color mixed in it. Plus, it comes from the same Carrara region.
Best for:
Statuary marble is an ideal choice for bathroom vanities and kitchen slabs.

Also, it looks great in the form of floor tiles as well. 

Its dark grey veiny design is best for shower walls and backsplashes. 
With one or two thick black veins, Bianco Lasa marble is unique and trendy. Also, it comes in a white crystalline base with thick black and blush grey veins. The sheer white color makes the black look prominent and pretty catchy.
Best for:
Bianco white is valuable for residential use. 

Also, it is less porous than Carrara white, hence shows resistance.

It offers longevity for kitchen worktops.
The Macael white marble comes from Spain and is a valuable part of art and history. You may narrow it down to the great architectural projects in history. Moreover, it has a uniform white surface with a grey glazed surface. Plus, 98% of this white marble is natural, and the rest contains quartz and other opaque minerals.
Best for:
This marble type is surprisingly strong for interior cladding and floor tiles.

In addition, it is applicable for exterior walls as well.

Best for cozy, white kitchen floors.
Conclusion:
White marble with its undeniable beauty is best for many home interior and exterior applications. If white marble and its types interest you in any way, this post is for you. Be it your bathrooms, kitchens, or other home usages: you can opt for any of these six and more white marble types. So, choose from Carrara white, statuary white, calacatta gold marble, Bianco white. And check out Nesttile for the best marble tiles.