When operating in the subscription markets, the foremost significance lies in how well your boxes appeal to customers. Every little detail can be looked into and improved using the services of expert box manufacturers.
Can brown boring boxes satisfy contemporary customers? Absolutely not! They must agree with your subscription packaging to differentiate between a forgettable shopping experience and long-lasting brand loyalty.
So, what are subscription services and how important is packaging for business growth here? Let's find out!
What are subscriptions?
The subscription-based business model refers to businesses selling a product or a service on a monthly or yearly basis, for which consumers pay a recurring fee. Some examples of common subscriptions include meal kit delivery services, pay-TV, medicines, and magazines, among other things.
The growth rate of this industry is what makes it attractive for new entrepreneurs. About 92% of young Americans say that they use at least one active subscription service. This shift from physical retailing to more online orders is credited to the fact that young people prefer convenience, personalization, and a curated experience.
Additionally, subscription services often offer deliveries that fulfill some sort of niche for consumers. This can include customized cosmetic products, apparel items, etc. The post-Covid era is now more about e-commerce than any other retail platform. The online shopping markets have reported consolidated earnings of $105 billion in the U.S. at the end of 2020.
This makes subscription services highly relevant. These markets have grown close to 435% in the last 9 years with 78% of international adults subscribing to some sort of service.
With so many positive aspects of the industry and a promising future, it is only natural that businesses have to fight a high grade of competition to appear visible and prompt continued subscriptions.
Why should you concentrate on the boxes?
Now that we have determined the importance of the subscription services, it is time to look into the boxes that provide these subscriptions to customers.
Elevated customers' expectations for receiving the best unboxing experience have changed the way brands package their products. The subscription boxes contain varied items. They must seem like the best possible choice and validate customers' picking your brand over many others.
But creating that exceptional look isn't easy. There are a zillion components that come together to form the ideal subscription packaging. Since the world is persistently short on time, subscription providers too don't have the required time and resources to spare for box creation. This is where professional box manufacturers come in. With an extensive tenor in the field, they can take your packaging to the next level!
Discover 5 advantages of choosing expert box engineers and learn how they create custom subscription boxes for your business with their skill.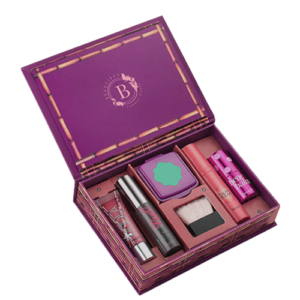 Improved safety covers
Of course, the primary objective is to keep the box contents safe. Customers pay for getting their favorite items on their doorsteps in good condition. You don't want to ruin their trust in your brand by offering damaged goods.
Box makers realize that the packaging stands between the packed goods and an unfavorable ride. Effective protection constitutes boxes absorbing excessive shakes while keeping the items dust and water-proof. Customized boxes ensure that the products remain in place with minimum movement and jostling.
Packaging engineers give you a wide range of material options to pick from. Corrugated is the most popular for shipping followed by cardboards. Box stylists also offer offbeat box shapes that add to the favorable shopping experiences.
Add in a personal vibe
You certainly wouldn't want to attract customers for a one-time subscription. Renewed services orders are what fuel future business growth.
What can you do? Box makers always advise on adding a personal touch to the boxes. Surveys suggest that 28% of subscribers notify that a personalized experience was the most important reason for continuing their subscriptions. And 80% of new consumers are more likely to make a purchase from a brand that provides personalized shopping experiences. This makes it crucial to define your boxes with personalized details.
Box makers can take your ideologies forward and carve professional-looking box designs with them. They have the right experience to suggest innovative box components and blend them with your signature branding features. It will certainly make customers vouch for your brand every time they need new subscriptions or carry on with old ones.
3. Efficiently use every available resource
Not all subscription firms can compete with Amazon or eBay. But they can nevertheless, thrive in their consumer markets by productively utilizing their financial and resource limits.
Professional box designers work with accountants to form the most cost-effective deals for you. These make the maximum use of affordable box features by allocating them in the best capacity. Custom packaging that stands apart from the rest on being unique and unusual, gets more customers for the brand.
You may feel customization and printing options are increasing costs but the results can outweigh the initial investments. Box makers ensure that the boxes' low weight makes them easy to handle and transport, saving labor costs, energy and time.
4. Staying sustainable
Customers instantly notice the box materials. They demand sustainable boxes that lower carbon footprints. You can work with box designers to customize eco-friendly box stock into durable and captivating subscription boxes.
The packaging says a lot about the brand. Customers take it at face value. It means that by using sustainable packaging boxes, your brand has a higher chance of being selected time and over. Such materials are also cheaper to get. Expert box measurements and professional box making give an extra sparkle to the bland brown boxes.
5. High-quality box appeal
High-quality custom designs will give your packaging an extra pop. Expert box stylists display your company's logo, color palette, name, and promotional tag exceptionally. Box manufacturers tailor your boxes to help you sustain a strong brand identity without emptying your pockets.
Conclusion
Healthy customer relations secure continued subscriptions and that is possible only when your boxes are professionally made to impress.