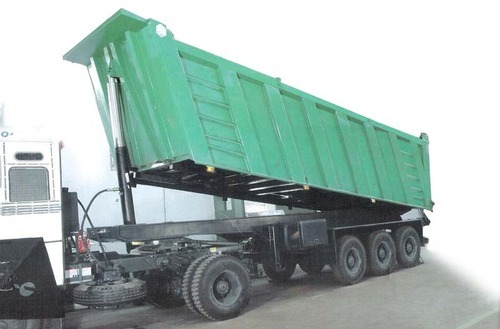 Whether you run a construction company or work in one, you will agree on having an effective transport system. As such, tipper trailers are excellent vehicles that help you transport items such as gravel, sand, rubble, and concrete blocks.
So, every construction company requires these trailers to transport and dump raw materials. Earlier, companies would use dumper trucks that were not as convenient. And since trailers don't have to attach or detach the vehicle, you can use them effortlessly for several movements.
Hence, if you are planning to buy a new tipper trailer for your construction company, this article will provide you with all the necessary information.
Factors to Consider Before Purchasing a Trailer
Generally, tippers are used as tipping instruments for a construction site to carry heavy, bulky, and raw building materials. They come in different types, and you can choose whichever best suits your requirements. So, here are various things to consider when purchasing a tipper trailer to get the best benefits:
Types of Tipper Trailers
A tipper trailer is available in two different varieties:
Electric: They are designed to carry a lighter load for smaller construction projects.
Hydraulic: A hydraulic tipper is the best option if you are looking for a handy trailer to carry heavy loads.
You can enquire about both options and choose the one that's ideal for you based on your uses and requirements. However, it's best to opt for hydraulic tippers as they can be used equally for large and small construction projects.
Materials
The manufacturing material of tippers is an essential factor to consider before making your final choice. Ideally, tippers are made of durable materials that can help them withstand heavy materials, and they may be used under rough and harsh conditions. So look for a reliable tipper that offers the best quality manufacturing material.
Since tipper trailer is made of strong and high-quality materials, they seldom undergo any damage or corrosion. As such, good manufacturers make sure to galvanise steel bases and aluminium sides to offer durability and longevity.
The Payload of the Trailer
Every tipper trailer has a design that allows it to carry a particular load. Meanwhile, many people do not consider the amount of load they intend to carry and then suffer the consequences later. Hence, you must consider their payload capacity to get the best benefits from these trailers.
If you opt for cheap trailers, you may find exciting high loading capacity, but it may also require you to compromise on its tare weight or the trailer's weight. As such, always keep the tare weight lighter for better efficiency and maintenance in the long run.
Local Transport Restrictions
It is one of the best factors to consider before purchasing a trailer. Every place has its regulation concerning the maximum load, types of tippers, and related measures. As such, if you purchase tippers that are not allowed in your locality, it may turn out to be a loss for you instead of a gain. So, it's essential to consider this factor when buying trailers. Moreover, you must also take a look at the additional features of tipper trailers. Purchasing trailers equipped with the latest features will be beneficial.
Every one of these factors is essential when purchasing trailers for a construction project or your company. They are not a small investment and can be a substantial financial loss if not bought correctly. So, buy trailers that will last you longer and will stay durable over time despite some heavy use.