Amazon has already started rolling out deals on gaming monitors ahead of Black Friday, so you'll have the opportunity to pick up some of the best monitors on the market at the lowest prices of the year. It's less than two weeks until Black Friday, and we're already seeing some stellar deals go flying off the shelves.
This year, Black Friday takes place on November 26. However, we are already seeing a wide variety of great Black Friday deals on monitors. In light of the ongoing supply shortage and shipping delays caused by the COVID-19, retailers like Dell, HP, and Samsung are getting a head start on the holiday shopping season.
To help you with your holiday shopping, we rounded up the Best Black Friday Monitor Deals 2021 we could find in one place. You can bookmark this page and check back often for the latest deals since we'll keep updating them as we find them.
Gaming monitors are always heavily discounted during Black Friday. There's no better time to replace your old monitor with a shiny new one than now, whether you game on PC or want a nice monitor for your PS5 or Xbox Series X.
Monitors are as essential as glasses in that they need to be matched to your job. The process of getting it right can be wonderful, but if it's done wrong, it can be unpleasant. You want to choose a monitor that will work well for you whether you are gaming, working in an office, or creating content, and the one that is best for your needs.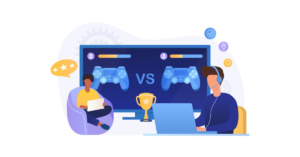 We pick the monitors according to the needs of a user. Mostly we collect monitors which have a 30% off deal. You must avail this opportunity to get your favorite gaming monitor at low rates.
The gaming monitor market has evolved into a highly specialized one over the past decade. Refresh rate and resolution are the two most important aspects of any gaming monitor. It is possible to respond to games faster and play with more realistic movement with a high refresh rate.
In addition to a high resolution, a refresh rate that exceeds 100Hz enhances image quality. High-quality gaming monitors are often equipped with either a 2K or 4K resolution, as well as a refresh rate that exceeds 100Hz. It is also crucial to include features such as G-Sync and FreeSync which help eliminate image tearing and ghosting.
Monitor Specs to Look Out For
Size:
I believe that 27 inches is considered the ideal entry-level size, while 24 inches or smaller may be considered small, and 32 inches or larger may be considered large.
Refresh Rate:
Gamers will prefer displays with at least a 120 Hz refresh rate and that support FreeSync and G-Sync technologies. A frequency of 165 Hz is probably not enough unless you're an esports professional.
Resolution:
If you want a high-resolution and fast refresh rate, 4K is the top resolution most people can afford. Typically, 2K, high-refresh monitors are a good value, and 1080p screens offer even further savings.